Housekeeper Friendly Dispenser
Model No. DH-200-2W
laundry detergent dispenser
White Curve Soap & Shower Dispensers 2 chambers of 350ml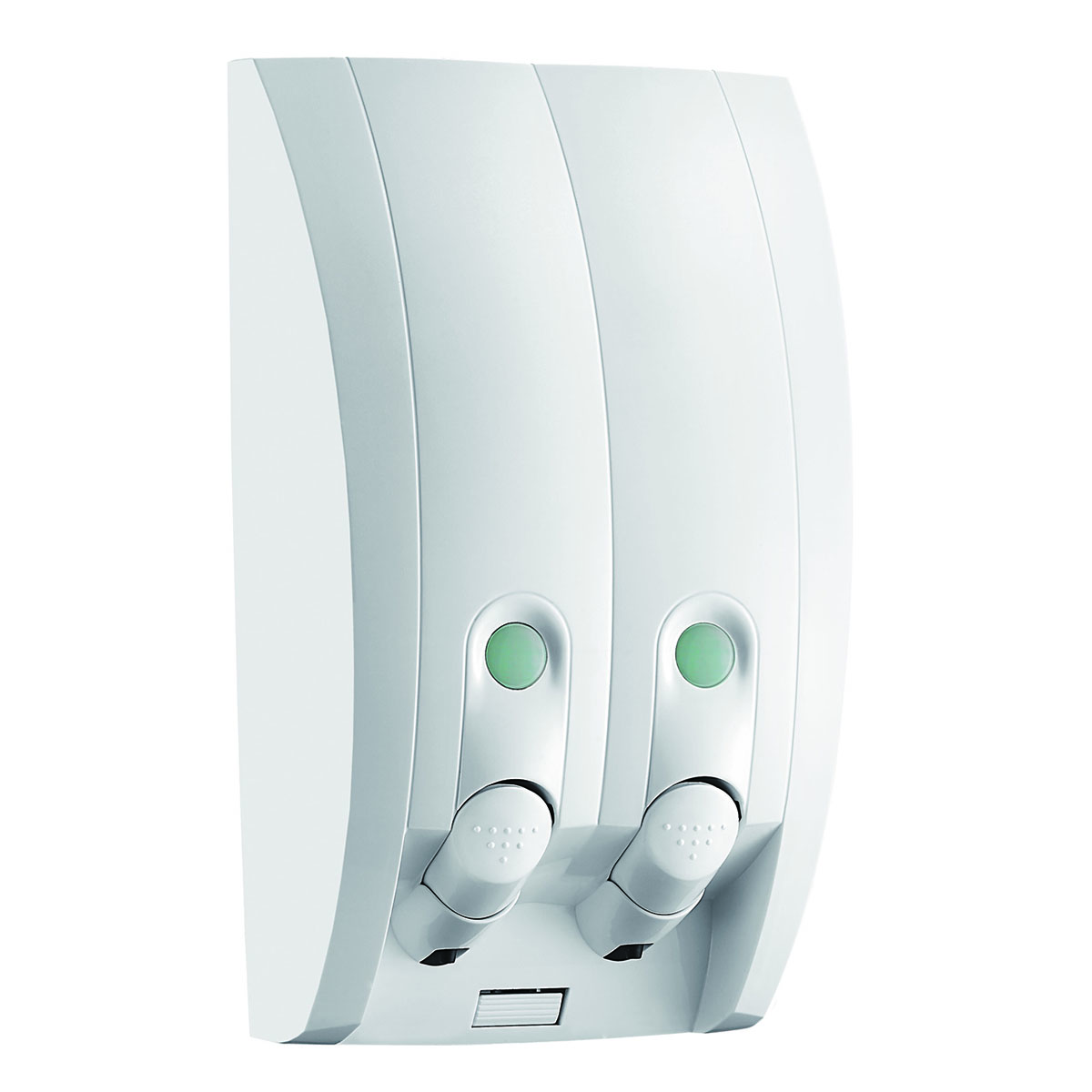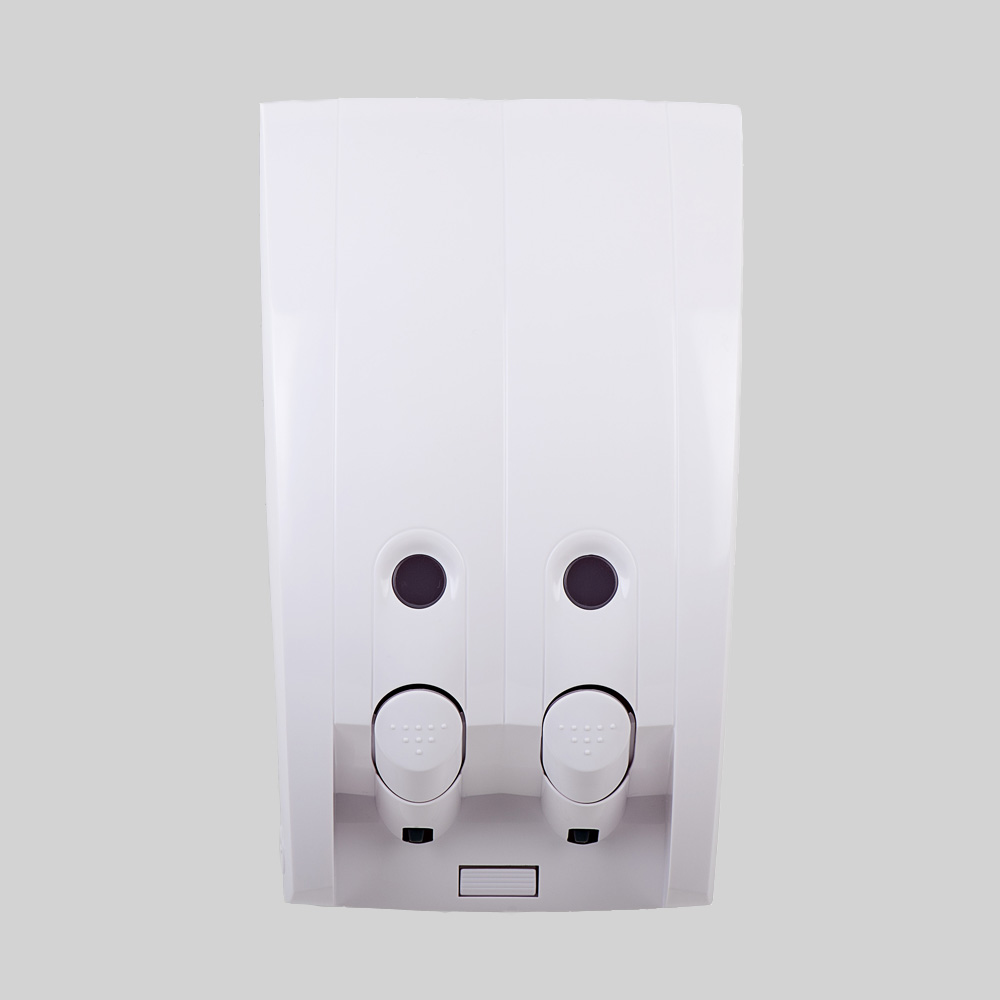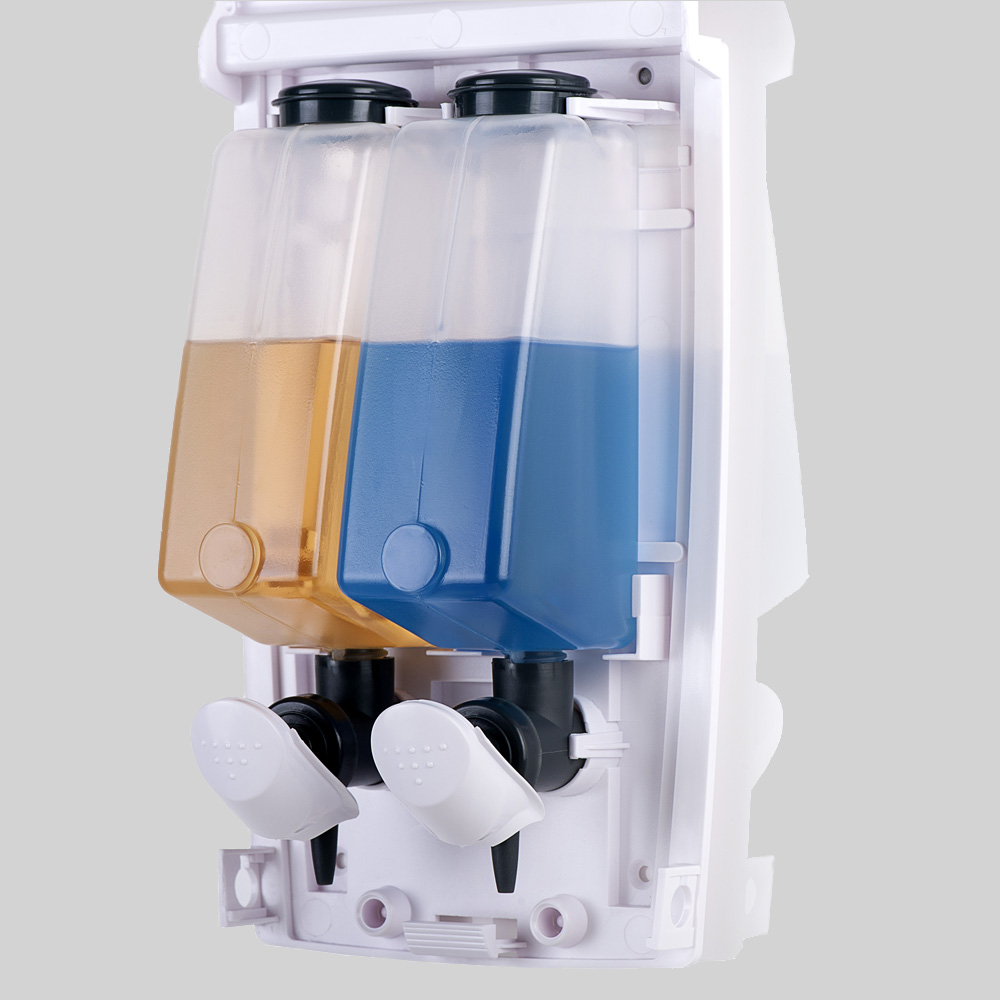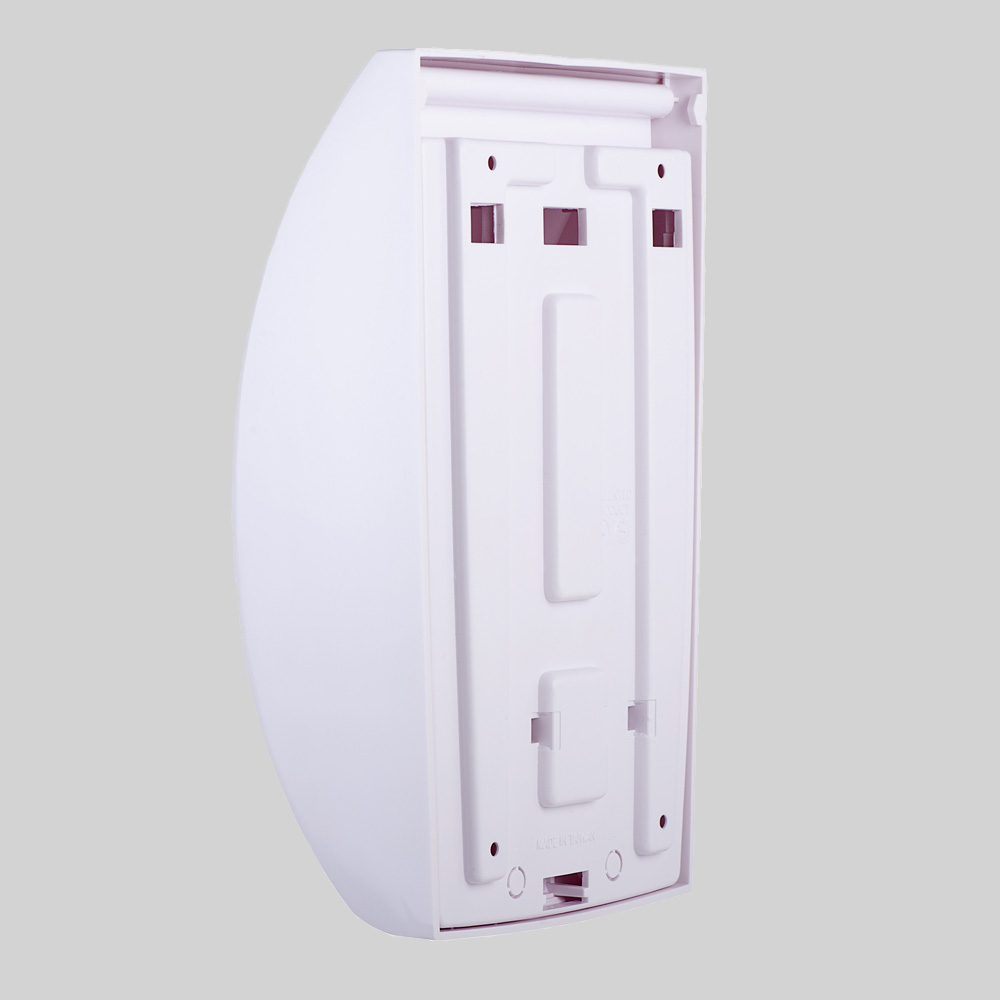 Amenity Dispensers Amenity dispensers greatly reduce plastic bottle waste while offering hotels the ability to better afford high quality, natural liquid care products for their guests. Room attendants will also appreciate the time saving benefit of not having to replenish amenity bottles daily.
Reduce amenity costs by as much as 70%!
Eliminate 1000s of amenity bottles annually from entering local landfills! High-quality, natural liquid care products for your guests Prefilled, non-refillable soap/shampoo cartridges available!
FEATURES & BENEFITS
BENEFITS Eliminate shower bottle clutter with this convenient dispenser.
Level indicator windows show when it's time to refill.
Lid lifts up and chambers pop out for easy refilling.
Smooth, reliable pumps have a Lifetime Warranty.
Installs in minutes without tools, using waterproof silicone adhesive and 2-way tape (included).
Housing constructed from durable, water-resistant ABS plastic.
Brand Name: OEM Acceptable
Specification
Material: Plastic ABS
Color: White / Chrome / Dark Silver / Silver
Size: 270mm x 160mm x 80mm
Weight: 500g
Capacity: 350ml x 2 chambers / 0.71ml each dispense
Package Contents:
1 pc in a retail box, 12pcs in a master carton.
Weight: 648g
N.W.: 8.4kgs / G.W.: 9.4kgs
2.2cuft / 0.0622BM.
Order Information
MOQ: 500 pcs
Delivery: 30 days
Price Term: FOB Taiwan Taichung
Photo Gallery

Related Products

Model No. DH-100-2W

---

wall mounted double soap dispenser are the ultimate products to unclutter your shower and eliminate unsightly bottles and caps. Imagine the convenience of having your favorite soap, shampoo or conditioner at the push of a button…and getting exactly the quantity you need. We even include waterproof labels to identify each chamber easily! No more fumbling to find the right bottle and then spilling and pouring dollars down the drain. Also works great in the bathroom. Replace that messy soap dish with one of designs.

---

Model No. DH-700-2W

---

Homepluz Chic soap dispenser in square adds a touch of modern and simple in design. It is understated, and yet, still glamor on the wall and fit to all types of décor in the shower room, bathroom. This Chic design comes in one to four chambers by 5 different colors. You can take advantage of this square design and create your own style by installing each dispenser side by side, in same color or different colors; or simply use a multiple chambers dispenser for a sophisticated look in the bathroom.

---

Model No. DH-800-2W

---

Homepluz dual soap dispenser is a great choice for pool using. This dispenser is designed with refillable inner soap bottle. And the soap outlet is positioned at the bottom that allows the soap liquid to be completely used. The design reduce the waste of bottle material as well as liquid soap. Shower gel and body lotion can both be filled in this dual chamber design to fulfill guests' need.

---

---

Files Download

---
Press Release
Soap And Shampoo Dispensers Manufacturer

Soap Dispenser Supplier and Manufacturers
Homepluz is a soap dispensers and bathroom shower manufacturer. Which masters in the details of creating bathroom products. We have 150 goods all made...

Read More

Our Mission Statement

We aim to provide efficient and responsible service to customers and agents worldwide and free of concern to work with us as business partner.

Read More

Visit Us

welcome to visit our factory

Read More