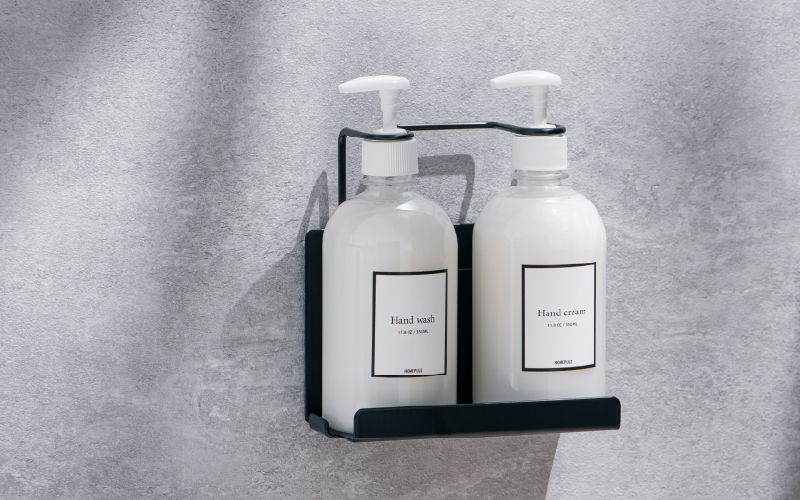 Is there a holder to fit our brand amenity bottles?
With growing awareness on ecofriendly, there are more and more hotels start to switch disposable amenity kits to a more environmental friendly option with refillable amenity bottles. And we receive constant inquiry from hotels if we can supply a wall mount bottle holder to hold and organize amenity bottles they currently use, and if our holders can fit with their shower bottles in the hotel now?

Homepluz stainless holder provides an ideal solution for hotel amenity bottles!
---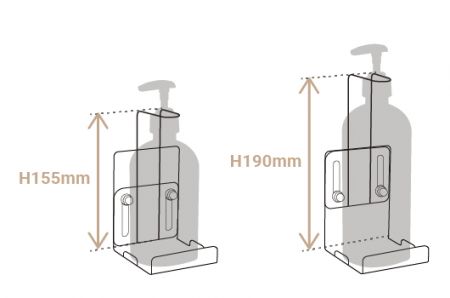 Highly Adaptive to Different Height Bottles
Our wall mount bottle holder is with height adjustable wire and highly adaptive to different size bottle. There are variety sizes of amenity bottles used by hotels; and yet, most bottle holders in the market design for only particular size amenity bottles. Homepluz wall holder is designed to accommodate as many different size bottles as possible. As long as the amenity bottle can fit into our holder (approx. 75mm dia), regardless tall or short bottles, the wire can adjust by bottle height accordingly and fix bottles on the holder.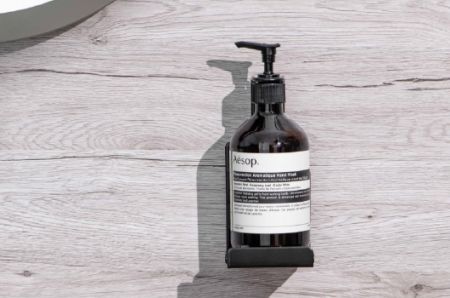 Easy Customized to Fit Different Size and Shape Bottle
Other than round bottles, there are also plenty bottles in different shape, such as oval shape, Homepluz wall mounted bottle holder is made by stainless and can be easily customized to fit different shape and size bottles. Regardless the bottle is tall or short, fat or thin, we can customized made the holder by your bottle size with minimum quantity 500 ~ 1000 pcs. This is an ideal selection for Hotel and cosmetics suppliers using their own bottles with different size and shape for the shampoo, shower gel, hand soap, etc. For more information about customized a holder for brand amenity bottle, please click example link below or go to【RECOMMEND PRODUCTS】below for customized holder example and also step by step explanation from developing to production process.
Customized Amenity Bottle Wall Holder Example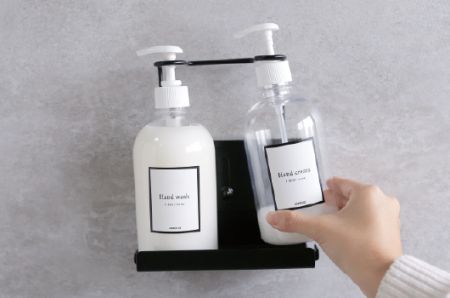 Quick Bottle Replace Design
The bottle can be quick removed from the holder for refill or replace. The wire plate is fixed by hex nut, as long as hex nut is loose by hex nut wrench, the wire can be height adjustable. It can be lifted higher while bottle removal or install. This system improves the efficiency of daily maintain work by housekeeper.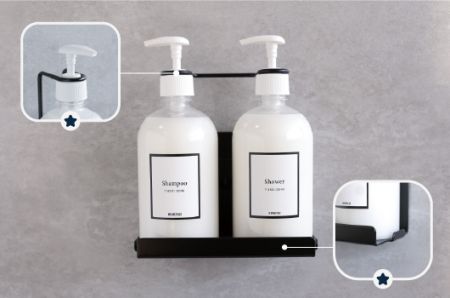 Bottle Holder Tamper Proof System
The bottles are fixed and secured by dual tamper proof design. The top wire fix on pump top to keep bottle from opening. And the bottles are framed within holder by side tab on each left and right, cannot be removed from holder. Please see【RECOMMEND PRODUCTS】below for our standard holder for amenity bottles.
Recommend Products

Customized Wall Bottle Holder

Stainless made bottle holder can be easily adjusted or even customized to fit different size...

Details

Model No. HP-Linear-2B

Homepluz double stainless bottle holder offers an anti-theft solution for hotels, B&B that...

Details