CUSTOMIZED PRODUCTION
Customized Production Service
Customized Service We Provide
We provide customized service from design to production. Our service including customized branding logo and customized design and production. Customers can add their own brand logo on soap dispensers and individual package box for consistent image to promote their brand in the market. We can also help customer to bring their concepts and ideas into actual design and then proceed to production.
Step 1
Draft Design - Through fully discussion with customers, we form preliminary draft of soap dispenser. During this stage, we would provide our suggestions for the product design based on customers' request and need, and to form the preliminary draft.
Step 2
Finalized Design With Structure - We will proceed to work on the product structure and fittings of each parts, and finalized the design for one complete dispenser. And send to customers for review and if any further adjustments require.
Step 3
Prototype - We will work on the product prototype (mockup) to do final check on the design, fittings, any special mechanism of the product, and make sure all is correct before going to mould.
Step 4
Mould - We will proceed to mould, and this process takes about 8 ~ 12 weeks from making the moulds to trial injection. And we will exam the trial injection samples, and check if every part is correct before going to production.
Step 5
Production - We can go mass production by customer's order.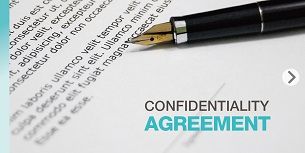 Confidentiality
Homepluz respect our client's intelligent property. We understand the importance and value behind each new idea and concept, and we know how much efforts and works must take behind every product design. Therefore, we keep customized dispenser project material and design confidential and make sure all project communication and discussion does not involve any irrelevant 3rd parties and personals to prevent any unnecessary disclosure.
Press Release
Soap And Shampoo Dispensers Manufacturer

We devoted to make sustainable and safety products for long term use and further, to reduce the material waste, and to create a better cycle of the environment.

Read More

OEM & Customized Production

As an experienced soap dispenser manufacturer, we keep our production flexible to accommodate each of our customer's unique requirement including OME project, customized design, personalized...

Read More

Commitment

From order, to production, to delivery, we make sure every step we take is both environmental friendly and people friendly.

Read More