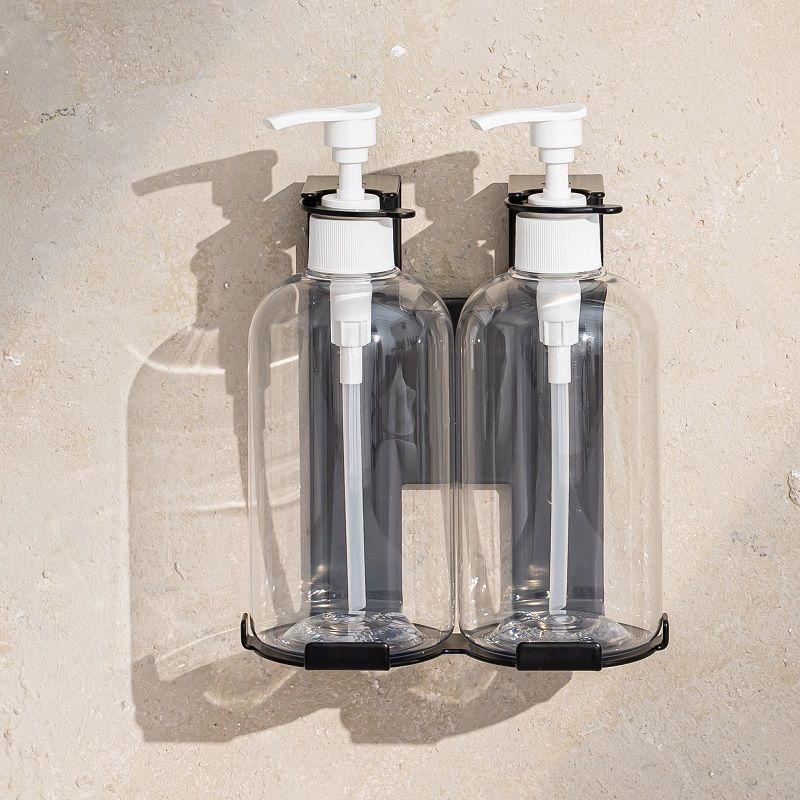 Click Lock Quick Maintain Stainless Bathroom Holder
Homepluz click lock stainless bathroom holder is quick maintenance by housekeeper. There is separate click clock for each bottle, only need to press down the pin to unlock the one that require bottle replace. We can customize made the holder by customer's brand amenity bottle for perfect fitting to look nice and neat on the wall in the hotel guest room.
---
Tamper Proof Amenity Pump Bottle Holder
This amenity pump bottle holder is with tamper proof design, and aim for hotel guest room use. It keeps the shower and shampoo liquid safe and hygiene, no need to worry about contamination from the outside to be filled into the bottle by others, only housekeeper can unlock and replace or refill the shower bottle.
Amenity Bottle Holder Features & Benefits
▲ Tamper proof with click lock design
▲ Quick lock / unlock for efficient maintenance by housekeeper
▲ Easy bottle install / removal
▲ Easy customized to fit special size cosmetics bottles (Minimum Quantity 500 pcs)
▲ Logo emboss on bracket holder for hotels
▲ Color Optional – Black, Brush Stainless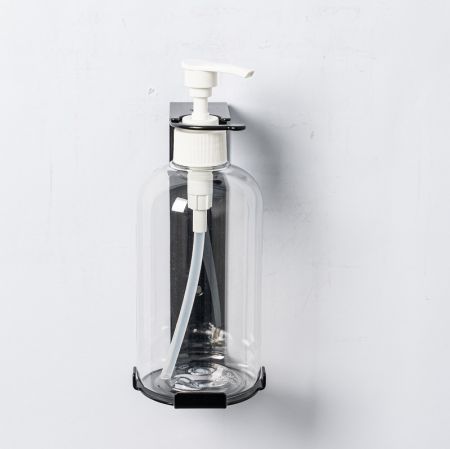 Model No. HP-Click Lock-1B
Homepluz click lock wall fixture is to hold single bottle, this can be installed above sink...
Details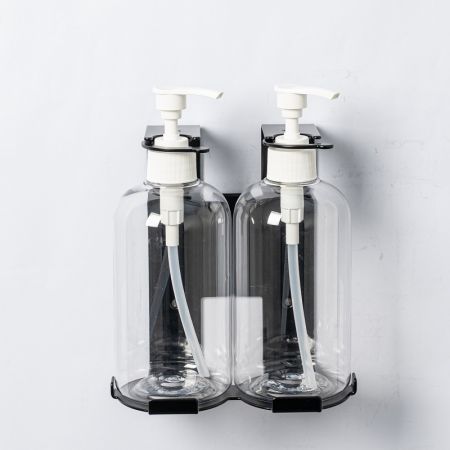 Model No. HP-Click Lock-2B
Stainless steel wall mount soap dispenser holder in matte black fits perfectly in any shower...
Details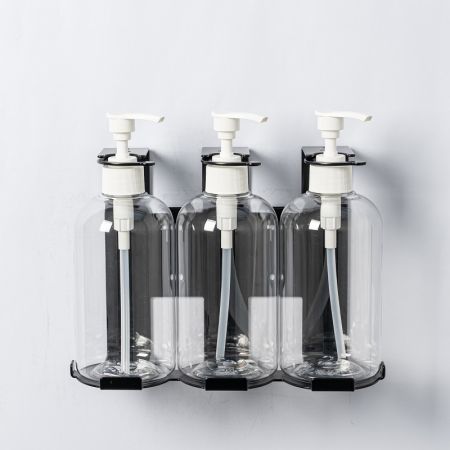 Model No. HP-Click Lock-3B
Homepluz triple shampoo bottle holder is designed for shower room use with draining hole at the bottom...
Details
2023 Catalog
Homepluz 2023 full product list for soap dispenser and bottle holder.

Download
Click Lock Quick Maintain Stainless Bathroom Holder - Tamper Proof Amenity Pump Bottle Holder | 35 Years Hotel & Bathroom Shower Soap Dispensers Manufacturer | HOMEPLUZ
Located in Taiwan since 1980, Hsumao Industrial Co., Ltd. has been a soap and shampoo dispensers manufacturer. Their main soap dispenser, including Click Lock Quick Maintain Stainless Bathroom Holder, Wall Mounted Soap Dispenser, Bathroom Soap Dispenser, Hotel Soap Dispenser, Industrial Soap Dispenser, Shampoo Dispenser, Hand Soap Dispenser, Black Wall Soap Dispenser, Soap Dispenser, Liquid Dispenser, Toiletry Dispenser and so forth.
Simple and stylish soap and shampoo dispenser package design provides well protection for the product inside and clear product image outside the box. Each set comes with instruction manual and installation kit including screws, anchors, adhesive tapes and silicone.
HOMEPLUZ has been offering customers high-quality hotel and bathroom soap dispensers, both with advanced technology and 35 years of experience, HOMEPLUZ ensures each customer's demands are met.