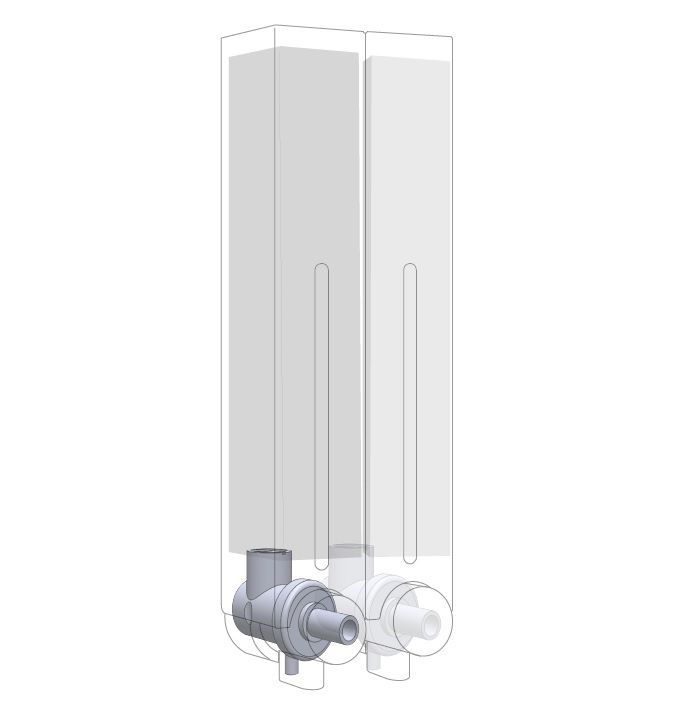 ODM Soap Dispenser
Homepluz provide customized ODM service for soap dispenser production. We can fulfill your requirements either you have only idea and need design to production service or if you have ready to go design, we can offer sample mock up building to molding and production by customized design.
---
Custom Production for Home and Commercial Use Soap Dispenser
Furthermore, we have more than 20-year experience in home and commercial use soap dispenser's developing and production. We are proud of our innovative non-leaking pump and easy refilling cartridge system that makes our soap dispenser quick and easy to use regardless at home or hotel, restaurant, etc. If you like to extend your soap dispenser product line and have your own design, we believe our pump and refill system would be one your most reliable choice. We would love to work with you to build your customized dispenser model.
ODM Customized Options
We provide design service by your idea
We provide customize production by your design
Utilize our dispenser system with customzied design look
For shorter developing time and lower cost, we would recommend utilizing our existing pump and non-refillable/refillable bottle insert system; and customized on soap dispenser cover only. This would greatly reduce the time and cost for a customized project; and yet, at the same time, keep your unique and individual brand image on the product.
ODM Example A - Homepluz soap dispenser ft. O'right shampoo
O'right is famous for its natural ingredients shampoo and shower gel that is not only good for our skin but also no harm to the environment.

Based on this green purpose, we work with O'right to develop a customized soap dispenser that speak for their brand with repetitive use feature by using Homepluz refillable insert bottle system for this product. Further, we design the dispenser cover by its unique bottle shape that reminds user of their regular shampoo bottle to enhance brand image.

In 2019, our Presidential Office started a project named "Spend A Night @ Taiwan's Presidential Office Building" to promote tourism in Taiwan.
ODM Example B - Produce By Customized Design
This client is professions in hospitality industry, they like to develop a commercial use dispenser for hotel, motel use with quick soap bottle replace system for housekeeper staff.

From product design to prototype building to custom production; we provide design service and technical support as well as problem solving for all kinds of mechanism and production issues along the developing process.
2022 Catalog
Homepluz 2022 full product list for soap dispenser and bottle holder.

Download
35 Years ODM Soap Dispenser Supply - HOMEPLUZ
Hsumao Industrial Co., Ltd., since 1980, is a ODM Soap Dispenser | soap and shampoo dispenser manufacturer based in Taiwan.
Simple and stylish soap and shampoo dispenser package design provides well protection for the product inside and clear product image outside the box. Each set comes with instruction manual and installation kit including screws, anchors, adhesive tapes and silicone.
HOMEPLUZ has been offering customers high-quality bathroom soap and tissue dispensers, both with advanced technology and 35 years of experience, HOMEPLUZ ensures each customer's demands are met.
View our quality products
wall mounted soap dispenser
,
water saving hand held shower head
,
wall mounted shower dispenser
,
wall mounted shower dispenser
,
soap dispenser
,
wall mounted soap dispenser
,
bathroom organizers
,
shower dispenser
,
hand wash dispenser
,
liquid soap dispenser
,
bathroom dispenser
and feel free to
Contact Us
.