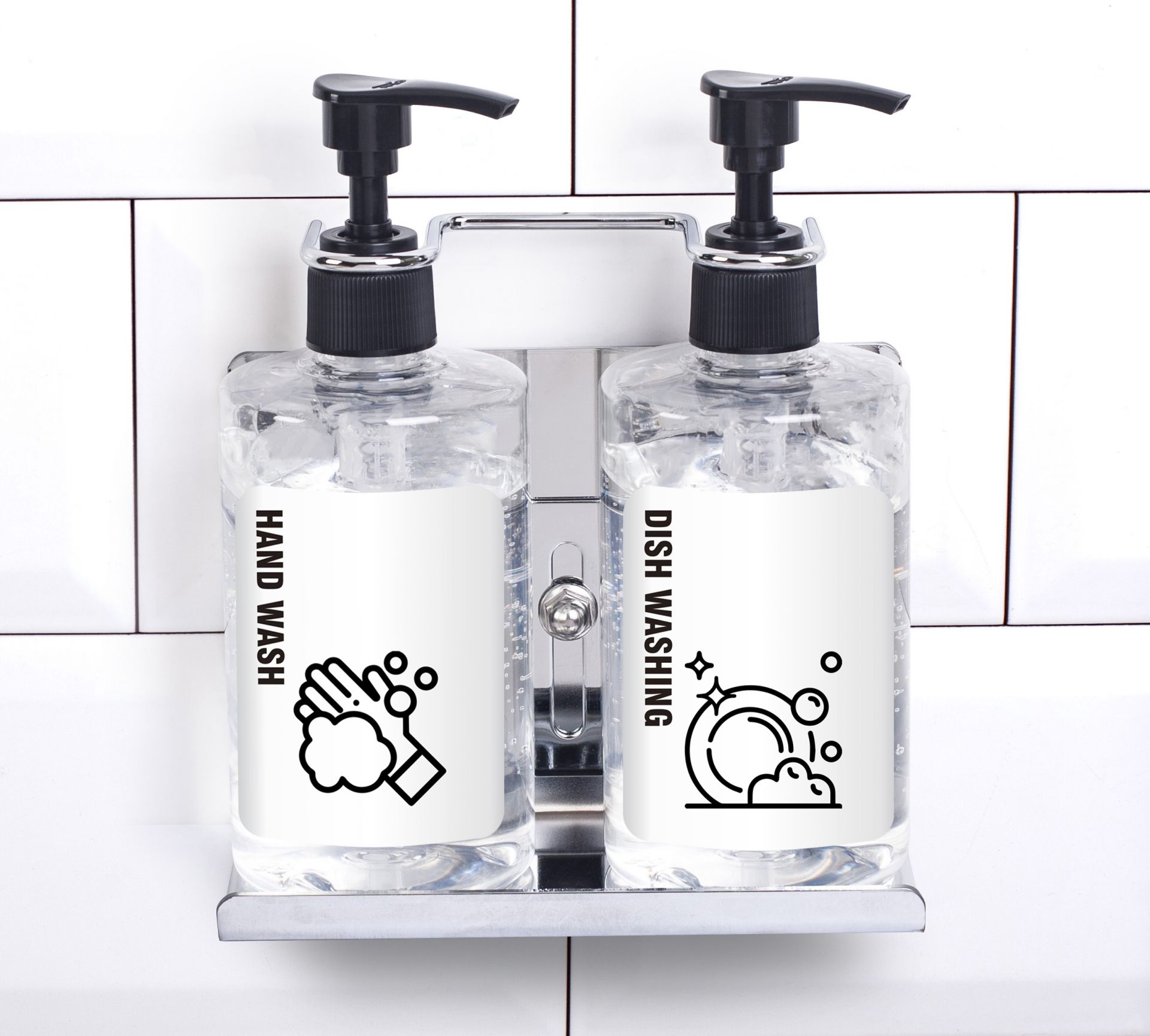 Dual Soap Dispenser Holder for 350ml pump bottle
Wall mounted Dual Soap Dispenser Holder holder is made by stainless steel and fits perfectly bathroom or kitchem.
The best thing about wall mounted is no more bottles on the floor in shower. Both beautiful and functional, Dual Soap dispenser Holder will allow you to elegantly showcase all your pump bottles: hand soap, shower gel, body lotion or even shampoo! your bottles won't be left lying around on the edge of your bathtub or sink
---
Stainless Wall Mount Dual Soap Dispenser Holder
Smart and practical dual soap dispenser holder for every bathroom and shower room.
This holder not only can organize the shampoo bottle properly but also reduce the plastic waste.
Dual soap dispensers are refillable for hand soap and lotion that wall mounted on the sink area.
Amenity Bottle Holder Features & Benefits
● Tamper Proof System
● Almost invisible bracket behind bottles _ light and less bulky
● Adjustable wire for quick bottle install / removal
● Easy customized to fit your bottle (Minimum quantity 500)
● Logo emboss on bracket to speak for your brand
● Color Optional – Black, Chrome, Vintage Silver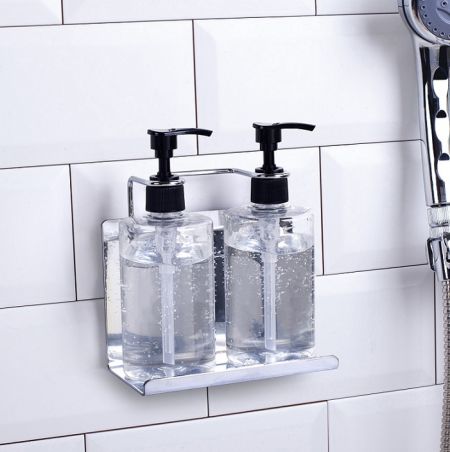 Model No. HP-LINE-2CP
Stainless steel wall mount soap dispenser holder in chrome finish fits perfectly in any shower...
Details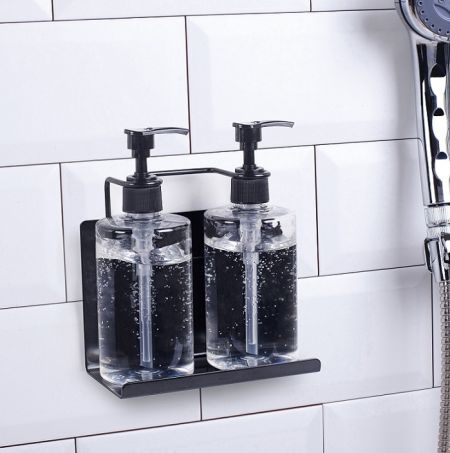 Model No. HP-LINE-2B
Homepluz double soap dispenser wall fixture is made by stainless SUS 304. This double shampoo...
Details
2022 Catalog
Homepluz 2022 full product list for soap dispenser and bottle holder.

Download
Dual Soap Dispenser Holder for 350ml pump bottle - Stainless Wall Mount Dual Soap Dispenser Holder | ISO Certified Soap Dispenser Manufacturer for Hotel and Home Improvement - HOMEPLUZ
Based in Taiwan since 1980, Hsumao Industrial Co., Ltd. has been a commercial soap and shampoo dispensers manufacturer. Their main products, including Dual Soap Dispenser Holder for 350ml pump bottle, Wall Mounted, Automatic, Stainless Steel, Hand Free and Custom-Made soap dispensers, which are ISO certified, BPA free with 100,000 times life cycle.
With more than 35 years has focused on the manufacture and marketing of the world's finest hygiene Wall mounted Soap Dispenser. Homepluz manufacture soap dispenser with green concept for less material consumption and less impact to the environment. We also provide soap dispenser customized design and production to utilize our green solution know-how. We hope to bring public and hotel industry's awareness to make green choice that is better for our planet. Simple and stylish soap and shampoo dispenser package design provides well protection for the product inside and clear product image outside the box. Each set comes with instruction manual and installation kit including screws, anchors, adhesive tapes and silicone.
HOMEPLUZ has been offering customers high-quality bathroom soap dispensers, both with advanced technology and 35 years of experience, HOMEPLUZ ensures each customer's demands are met.
View our quality products
wall mounted soap dispenser
,
water saving hand held shower head
,
wall mounted shower dispenser
,
wall mounted shower dispenser
,
soap dispenser
,
wall mounted soap dispenser
,
bathroom organizers
,
shower dispenser
,
hand wash dispenser
,
liquid soap dispenser
,
bathroom dispenser
and feel free to
Contact Us
.