Wall Mount Hotel Soap Dispenser
Housekeeper Friendly Wall Mount Hotel Liquid Shampoo Shower Soap Dispenser
Hotel amenities suppliers face a big challenge of constant change private logo on shower amenities (soap, shampoo, conditioner) due to seasonal promotion or ownership change from hotel clients; and this would lead to tons of amenity bottles with soap liquid become dead stock and go into trash directly as logo on bottle is no longer applicable.
Wall mount refillable and non-refillable hotel soap dispensers could be the answer to this annoying situation! Soap dispenser is equipped with either a refillable or a sealed replaceable inner cartridge; and either way provides an efficient and friendly system for hotel housekeeper, and a perfect solution to save amenity bottle waste.
Shower Dispenser Product Benefit
Easy Refill – Large open soap dispenser cartridge for easy refill
Lockable – Lockable for safety use
Customized Brand – Dispenser face plate can be customized with different color, branding, and logo
Economical Option – Reusable soap dispenser to reduce waste
Hygiene – Replaceable cartridge for better hygiene
Bottom Pump – Shampoo and shower gel can be 100% used inside cartridge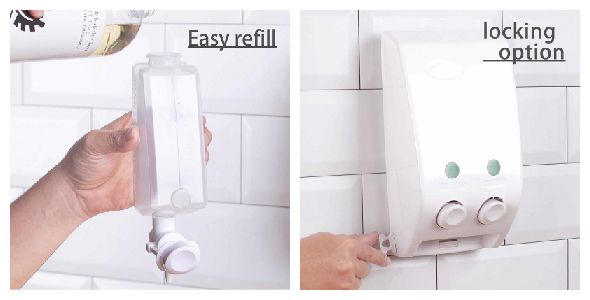 350ml Lockable Hotel Soap Dispenser Install & Refill Step
350ml lockable hotel soap dispenser is designed for hotel use with quick refill and replace cartridge system. It is lab approved to sustain 100,000 times life cycle, patented non-leaking pump with SGS approved BPA free soap cartridge.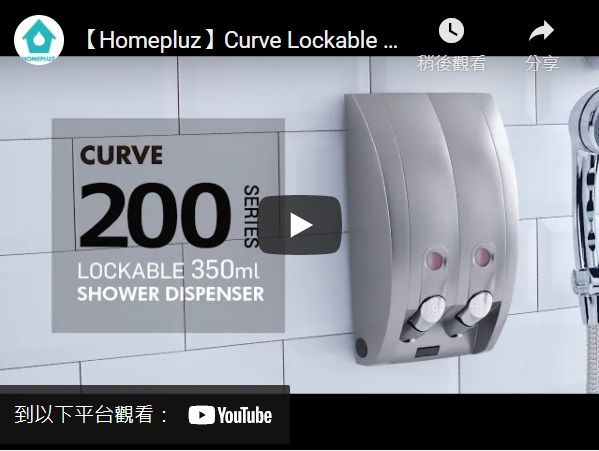 ---
Press Release
Soap And Shampoo Dispensers Manufacturer

We devoted to make sustainable and safety products for long term use and further, to reduce the material waste, and to create a better cycle of the environment.

Read More

OEM & Customized Production

As an experienced soap dispenser manufacturer, we keep our production flexible to accommodate each of our customer's unique requirement including OME project, customized design, personalized...

Read More

Commitment

From order, to production, to delivery, we make sure every step we take is both environmental friendly and people friendly.

Read More