Wall Mounted Shower Dispenser
Non-leaking Refillable 500ml Wall Mounted Shower Dispenser
This CHIC wall mountable soap dispenser is among our best selling in the market. The simple style design can fit with different types of bathroom deco, and above all, the quick refill and replace design make it an easy use dispenser regardless at home or hotel.
Each shampoo dispenser for shower bottle can refill 500ml shower gel, and the refill step takes only few seconds. Please see video below for how to install our wall mounted soap dispenser. The bottle is 100% water washable, easy to keep clean and hygiene. Furthermore, the ergonomic large press button is easy operated for both elders and children. And the bottom position pump can guarantee the liquid soap inside used till last drop without any waste.
Followings are product benefits for our shower dispensr and step by step wall installation film. And please continuing to see complete wall mounted shower dispenser product list below.
Soap Dispenser With Max Convenience & Low Maintain
Quick replace soap cartridge
Clear window to view soap level
Easy refill
Rust Resistant in shower room
Repetitive use and minimize waste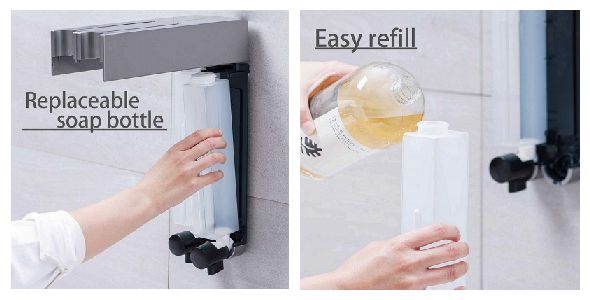 500ml Wall Mounted Shower Dispenser Install & Refill Step
500ml wall mounted shower dispenser is top selling model. It is lab approved to sustain 100,000 times life cycle, patented non-leaking pump with SGS approved BPA free soap cartridge.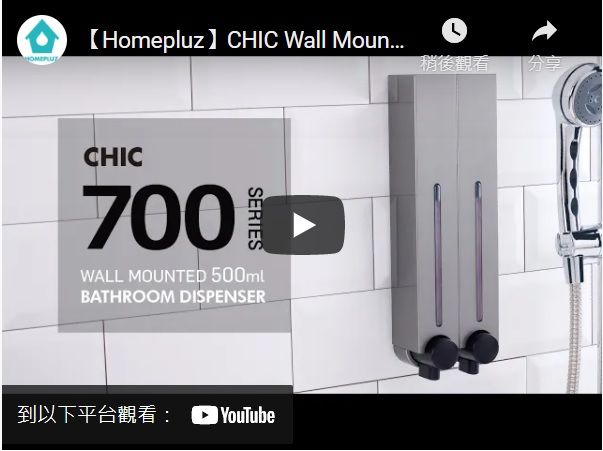 ---
Press Release
Soap And Shampoo Dispensers Manufacturer

We devoted to make sustainable and safety products for long term use and further, to reduce the material waste, and to create a better cycle of the environment.

Read More

OEM & Customized Production

As an experienced soap dispenser manufacturer, we keep our production flexible to accommodate each of our customer's unique requirement including OME project, customized design, personalized...

Read More

Commitment

From order, to production, to delivery, we make sure every step we take is both environmental friendly and people friendly.

Read More