Water Saving Shower Head
3 Section Spray Water Saving Hand Held Shower Head
Homepluz shower head is water saving built in design and can be compliance with water sense standard 1.7gpm. Water saving functions by restricting the volume of water run in the shower head, yet, still provides strong pressure water spray while using. This can greatly reduce the amount of water used, and without any diminish on your shower experience.
Other than water saving functions, we offer different function shower head, including massage function shower head with 3-section shower spray, and there is also on-off switch built in shower head, both types are one-hand operated to switch between each section spray. Moreover, you can also make your own shower set by customized length shower hose and choose the required adapters.

Here are the product benefits for our shower head sets, and video below for different section shower spray.
Shower Dispenser Product Benefit
Rust-Resistant by durable ABS plastic
Chrome and white color options
Customized length shower hose
3-Section Massage Spray Shower Head
Homepluz JH Series shower spray with 3 different section spray, in compliance with 1.7gpm water saving standard.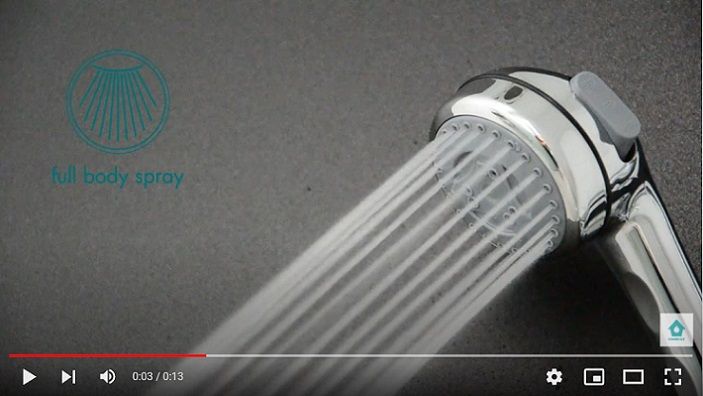 HP-710-JHCP

---

Eco Water Saving Hand Held ShowerHead ensures drastic water usage reductions, The showerhead features a 3-jet adjustable turbo massage that easily rotates from a gentle needle spray to a forceful jet. Offered in white or chrome plated finish, the corrosion-resistant, high-impact ABS thermoplastic body meets or exceeds ANSI specifications. The Mylar reinforced shower hose is solid and allows you can easily use in bathroom or shower room without tool.

---

HP-710-WHW

---

On / Off Switch build into handle.

---
---
Press Release
Soap And Shampoo Dispensers Manufacturer

We devoted to make sustainable and safety products for long term use and further, to reduce the material waste, and to create a better cycle of the environment.

Read More

OEM & Customized Production

As an experienced soap dispenser manufacturer, we keep our production flexible to accommodate each of our customer's unique requirement including OME project, customized design, personalized...

Read More

Commitment

From order, to production, to delivery, we make sure every step we take is both environmental friendly and people friendly.

Read More