FAQ
More Information About Homepluz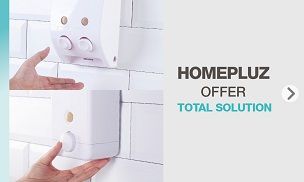 Why choose Homepluz?
Homepluz offers hotel amenity supply industry total solution from standard Homepluz products to customized design, from idea to mass production. Homepluz knows how to make adjustments on products to meet customers' need, and make it easy to maintain in daily use. Homepluz cares customers' use experience, we discuss with customers and advise best solutions for them. After customers receive order shipment, we keep in touch with them. Our customers can reach us at any time, please see below our contact info or go to contact page for inquiry. You can click on left image with full range of our product selection.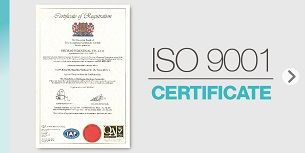 Do you have ISO 9001 certificate?
Yes, we are ISO 9001 certified factory. Our manufacturing process and production line is certified by ISO 9001 System. From our supply chain to factory management, we incorporate ISO quality control system into our factory operation for better efficiency and best quality products. Please click on left image with our certificates.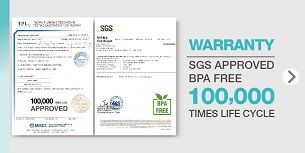 Do you have warranty on your soap dispensers?
Homepluz soap dispenser cartridge is SGS approved BPA free. And our innovative non-leaking dispenser pump can sustain 100,000 times life cycle and still functions well, all tested and approved by 3rd party lab. We offer high quality and low maintain and easy use products for our clients in different areas. You can click on left image for Homepluz lab approved models to fit different deco and business.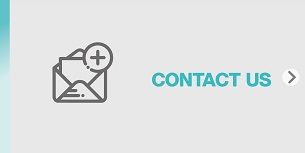 How to purchase Homepluz Products?
Please contact with Homepluz sales representatives; we will be in touch with you within 24 hours. Here is our contact info, E-mail:letitia@homepluz.com / Skype: wei.letitia / Whatsapp: 886-921908227. Or you can click image on the left to send us your inquiry.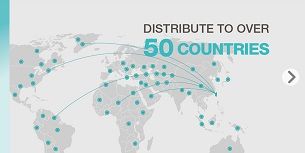 Can I purchase from local distributor in my country?
Yes. We have distributors in South Korea, please contact us for distributor information. And we are recruiting regional agents. We welcome inquiries on regional distributorship on Homepluz products. Please click on left image to contact us.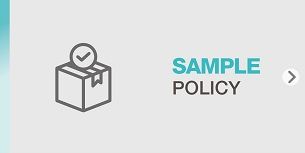 Do you provide sample for preview?
We provide free samples to our clients to review before official purchase orders. Our sample policy is 2 piece free samples and would charge sample fee start from 3rd piece, and we deliver samples by ship freight collect. Please click on left image for our hand sanitizer dispenser, an ideal dispenser to test and introduce to the market.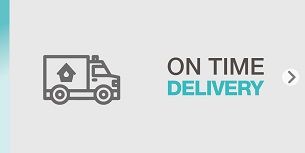 What is you production lead time?
For 120 pcs order, we can deliver in 1~2 weeks upon approval; for 1,000 pcs order, we can deliver in 4 weeks upon order approval. Click image on the left our bestselling smart dispensers with regular run on production line and shorter production time.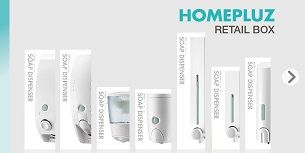 What is Homepluz product package looks like? Can we add logo on it?
Homepluz standard package is each unit in retail color box; and some models in Kraft box. Customers can choose our standard box without high MOQ limit and fast delivery. Customers can also choose customized box with logo branding on package, and distribute products with consistent brand image in the market. Click image on the left for customized package we can do.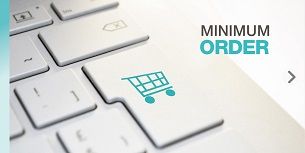 What is your minimum order?
Minimum order quantity ranges from 120pcs and more. Homepluz standard product MOQ 120 pcs. Customized color and package MOQ 1000 pcs. Logo printing and label branding MOQ 1000 pcs. Click image on the left for logo branding options on our dispensers.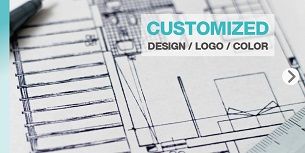 Do you provide customized design and production?
Yes. We usually recommend our clients to utilize our existing pump and refillable soap cartridge insert system and only customize design soap dispenser front face to minimize the time and cost for customized project. And if you have ready design, we can customized mass production exactly by your design in our production line as well. Click image on the left for more information on customized dispensers' time and cost.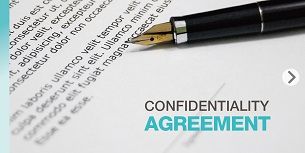 If we choose to work with Homepluz for co-developing project and/or customized production, is there confidential agreement to protect our design?
Yes. Homepluz respect our client's intelligence property. We keep the material and design in confidential and would not reveal to any 3rd parties and would not use it for our own interests regardless the projects go into production or not.
Press Release
Soap And Shampoo Dispensers Manufacturer

We devoted to make sustainable and safety products for long term use and further, to reduce the material waste, and to create a better cycle of the environment.

Read More

OEM & Customized Production

As an experienced soap dispenser manufacturer, we keep our production flexible to accommodate each of our customer's unique requirement including OME project, customized design, personalized...

Read More

Commitment

From order, to production, to delivery, we make sure every step we take is both environmental friendly and people friendly.

Read More