350ml White Wall Mounted Plastic Dispenser
Model No. DH-100-1W
350ml one chamber wall mounted soap dispenser
Classical wall mounted manual soap dispenser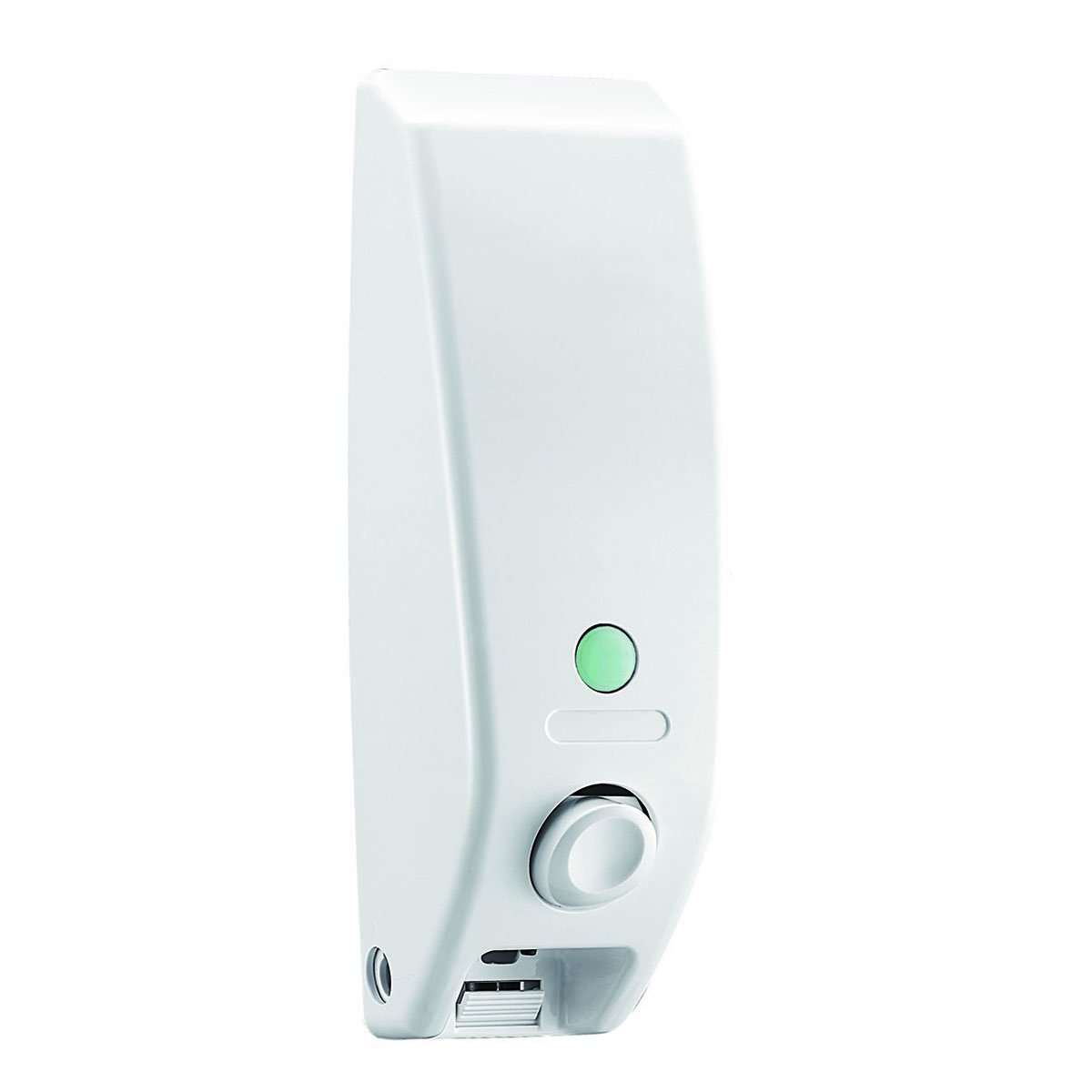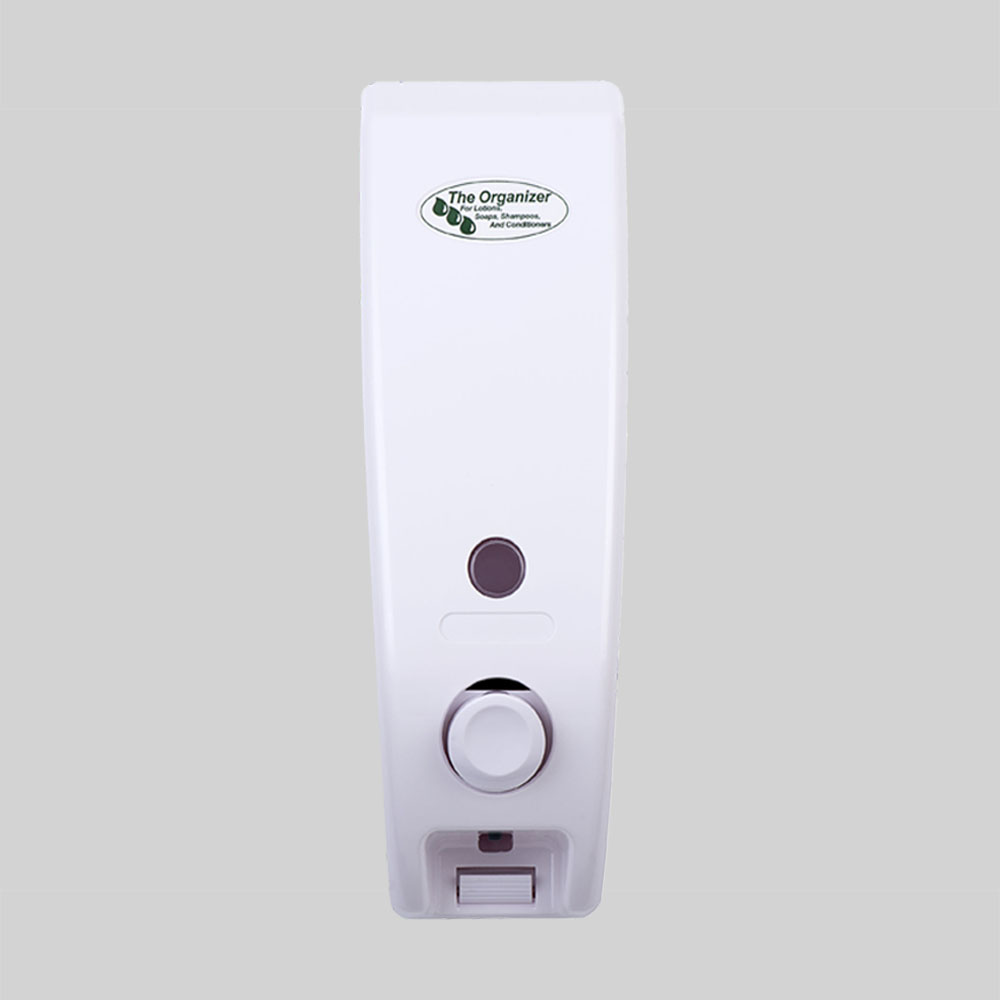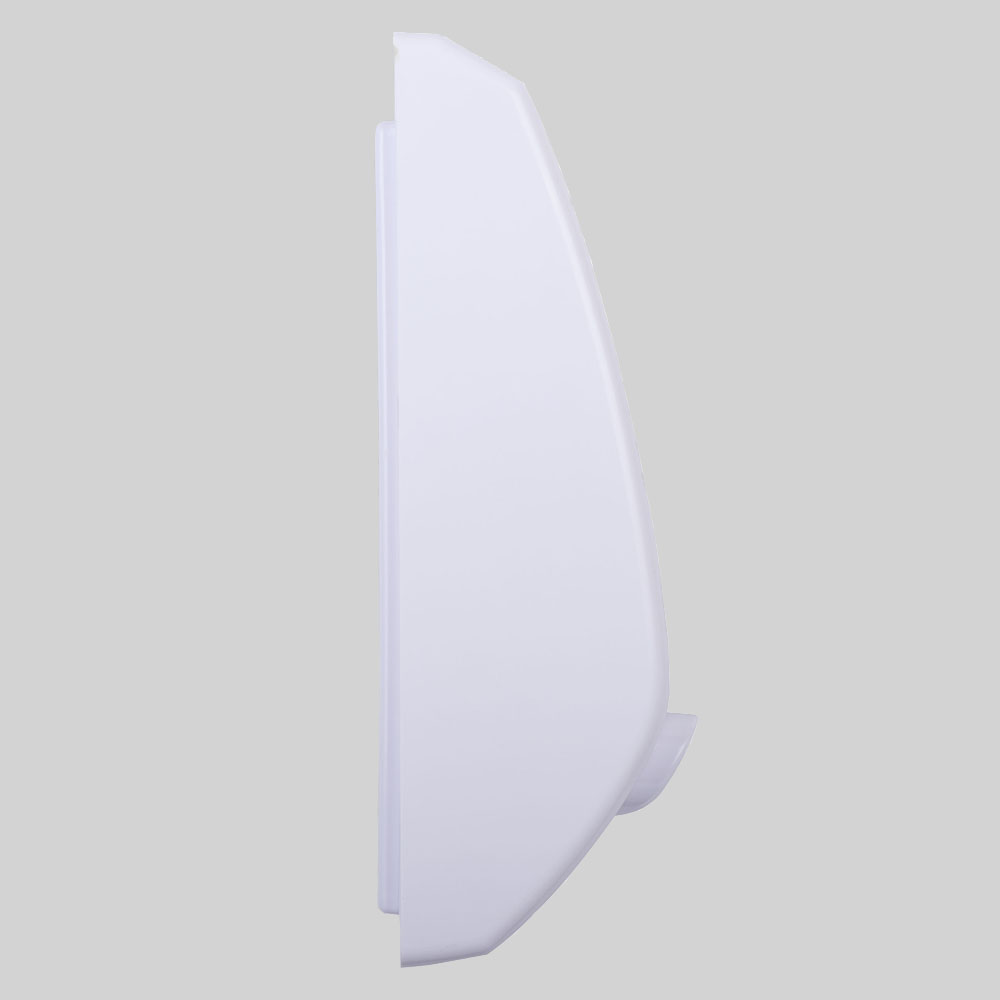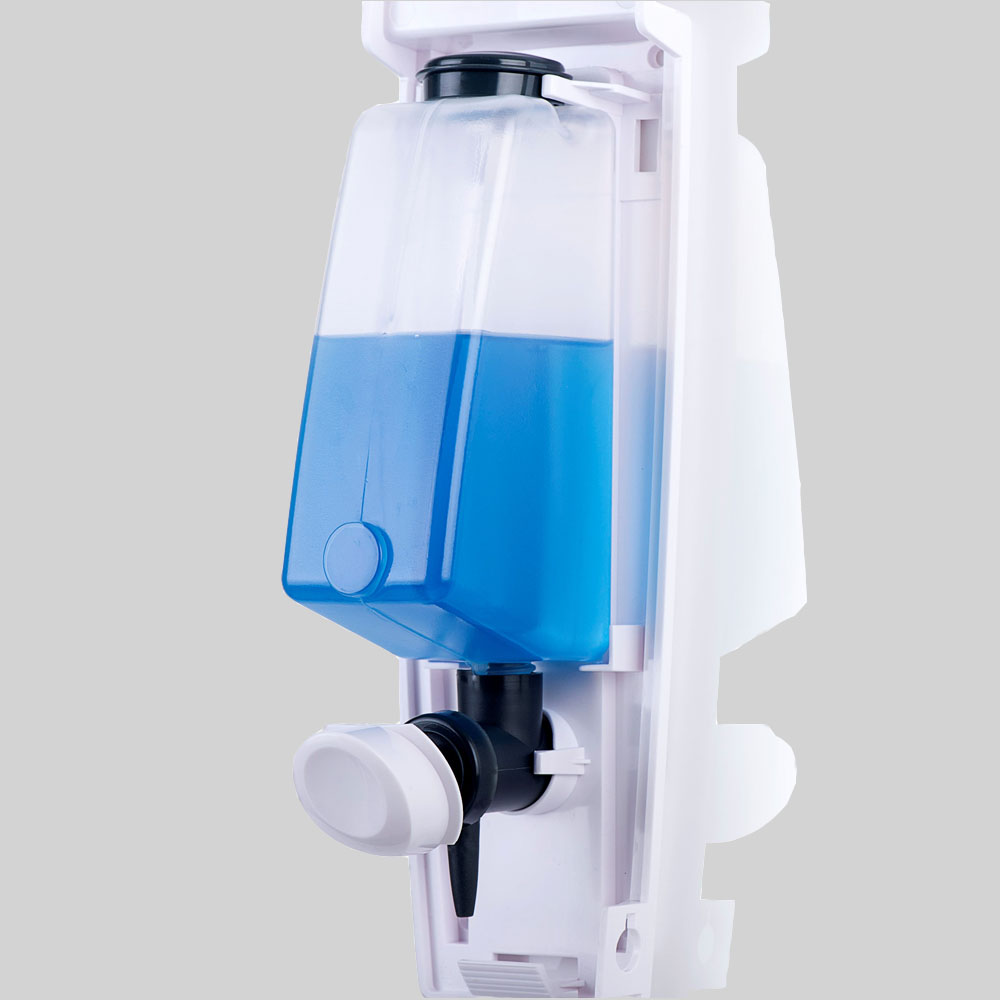 Classical wall mounted manual soap dispenser is the ultimate products to unclutter your shower and eliminate unsightly bottles and caps.
Imagine the convenience of having your favorite soap, shampoo or conditioner at the push of a button…and getting exactly the quantity you need.
We even include waterproof labels to identify each chamber easily!
No more fumbling to find the right bottle and then spilling and pouring dollars down the drain.
Also works great in the bathroom.
Replace that messy soap dish and bottles with one of our sleek stainless steel designs.
Benefits for Hotel Use Wall Mount Dispenser
Soap Dispenser cover can be customized with private logo and to match bathroom color
Shampoo can be 100% used inside cartridge before replaced by housekeepers
Cartridges can be refilled or replaced once every two weeks instead of replacing used amenity bottles every time and this saves housekeepers a lot of work
Bulk liquid is less expensive and repetitive use soap dispenser cover is also eco-friendly
Minimize the waste of soap liquid and small bottles and reduce carbon footprint
Specification
Material: Plastic ABS + PP Bottle for liquid soap
Color Options: White, Chrome
Capacity: 350ml (11.8oz) x 1 Bottle
Each Dispense: 0.7 ml
Item Size: H 270 x W 90 x D 85 mm
Country of Origin: Taiwan
Where To Use Hand Soap Dispenser
This product can be used at
Safety Locking Device on Hotel Use Dispenser
Each set equips with key & lock
Only authorized staff can access to the liquid soap
Soap Dispenser Refillable System
Pull inner cartridge outward
Remove cartridge top cap
Fill and refill
Soap Dispenser Non-Refillable System
Pull inner cartridge outward
Replace directly
Shower Dispenser Installation Kit Included
Instruction Manual
Indication label
Screws & Anchors
Silicone Glue & Tape
Wall Mount Dispenser Install by Screws & Anchors
1. Flip up the cover and remove the refill bottle insert
2. Mark the locations of the screw holes
3. Drill the holes
4. Use a hammer to put in wall anchors
5. Place the unit against the wall, screw into position
6. Reinsert refill bottle and close
Please refer to Movies below
Wall Mount Dispenser Install by Silicone Glue
1. Clean the wall carefully and dry well
2. Apply double-sided tape and glue to the back
3. Use all of the tube for maximum bond. Press firmly onto wall
4. Do not fill container for 24 hours to allow the silicone time to fully dry
Please refer to Movies below
Soap Dispenser Use for the First Time Instruction
1. Hold the back of the unit, pull on the front panel
2. Hold the refill bottle and pull forward
3. Refill the bottle
4. Reinsert refill bottle and close
5. Keep pushing the pump until continuous flow of liquid
Please refer to Movies below
Package for Homepluz wall mount dispenser
1 PC in a retail box, 24 piece in a master carton
Carton N.W.: 8.9 kg, G.W.: 10 kg
Carton CBM: 0.079
Order Information
MOQ: 500 PC
Lead Time: 30 days
Term: EX-Work, FOB, CIF, DDU, etc.
Movies





Related Products

Model No. DH-100-1CP

---

This 350ml chrome soap dispenser is one of our classic model. The chrome finish adds a modern touch to this plastic dispenser; the capacity 350ml. Each dispenser comes with installation kit. Replace that messy soap dish with one of our sleek stainless steel designs.

---

Model No. DH-200-1W

---

Homepluz hotel wall mount dispenser with refillable bottle is a great solution for small size hotel or family run B&B, etc. In cases like this, it does not require constant refill of the soap liquid, and when it comes to refill, the process is very easy and can be done in less a minute. Just pull the inner cartridge outward, remove the top cap and refill the soap liquid directly into the soap dispenser refillable bottle.

---

---

Files Download

---
Press Release
Soap And Shampoo Dispensers Manufacturer

We devoted to make sustainable and safety products for long term use and further, to reduce the material waste, and to create a better cycle of the environment.

Read More

OEM & Customized Production

As an experienced soap dispenser manufacturer, we keep our production flexible to accommodate each of our customer's unique requirement including OME project, customized design, personalized...

Read More

Commitment

From order, to production, to delivery, we make sure every step we take is both environmental friendly and people friendly.

Read More