Durable Dispenser
Model No. DH-900-B
Cube Wall-Mounted Soap Dispenser (25oz)
Cube Wall-Mounted Soap Dispenser (25oz) - Durable, Refillable Liquid Soap Pump (Matte Black)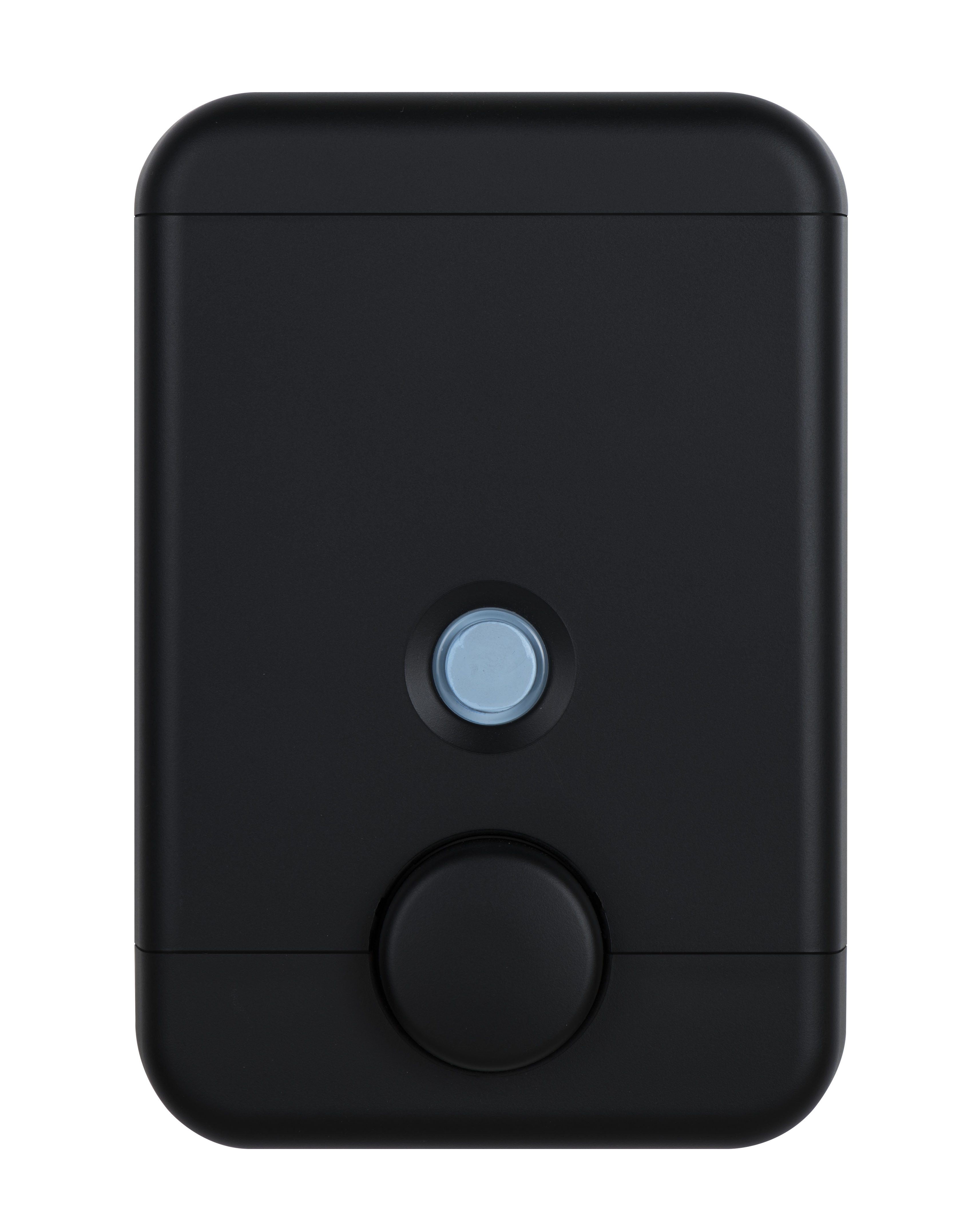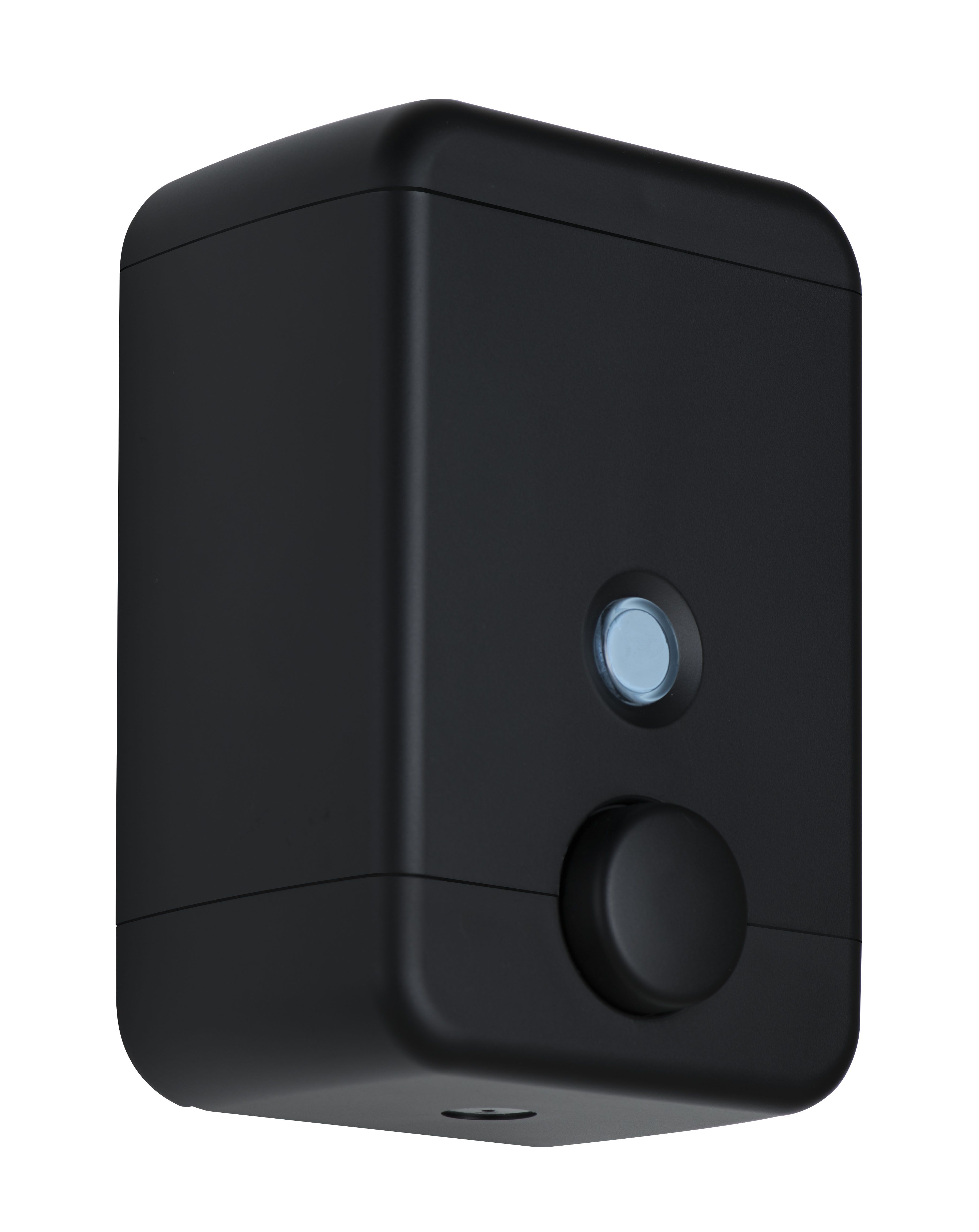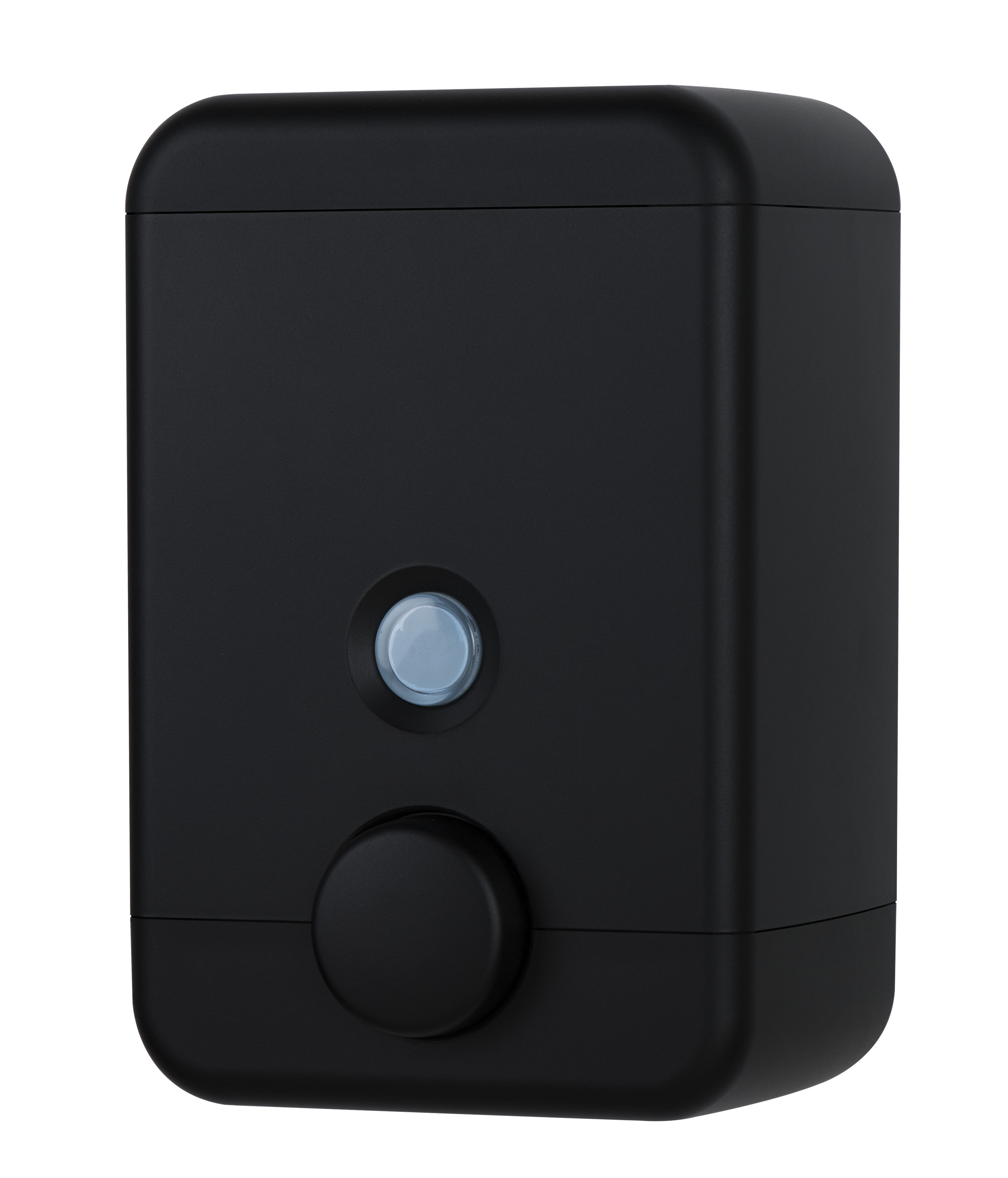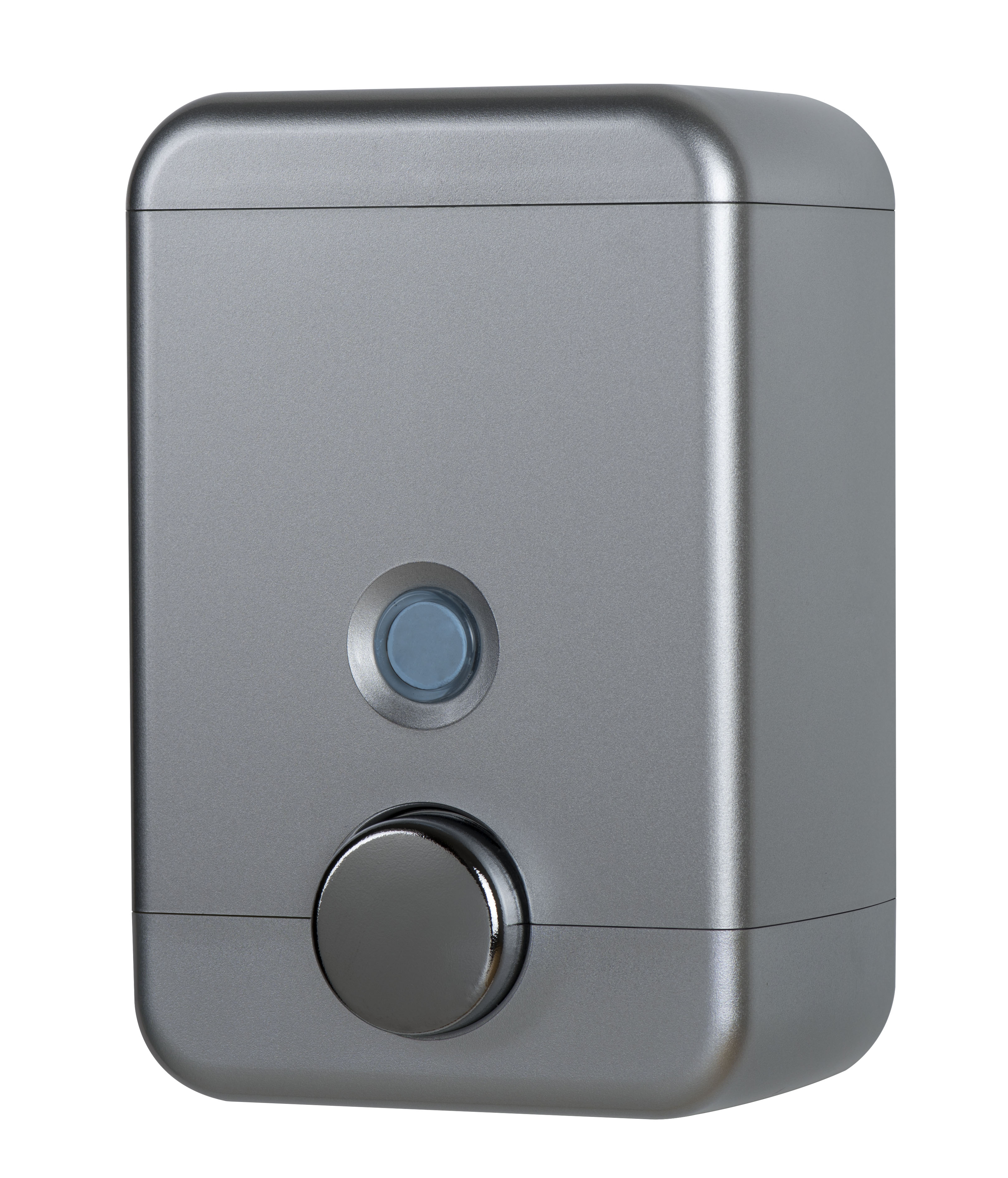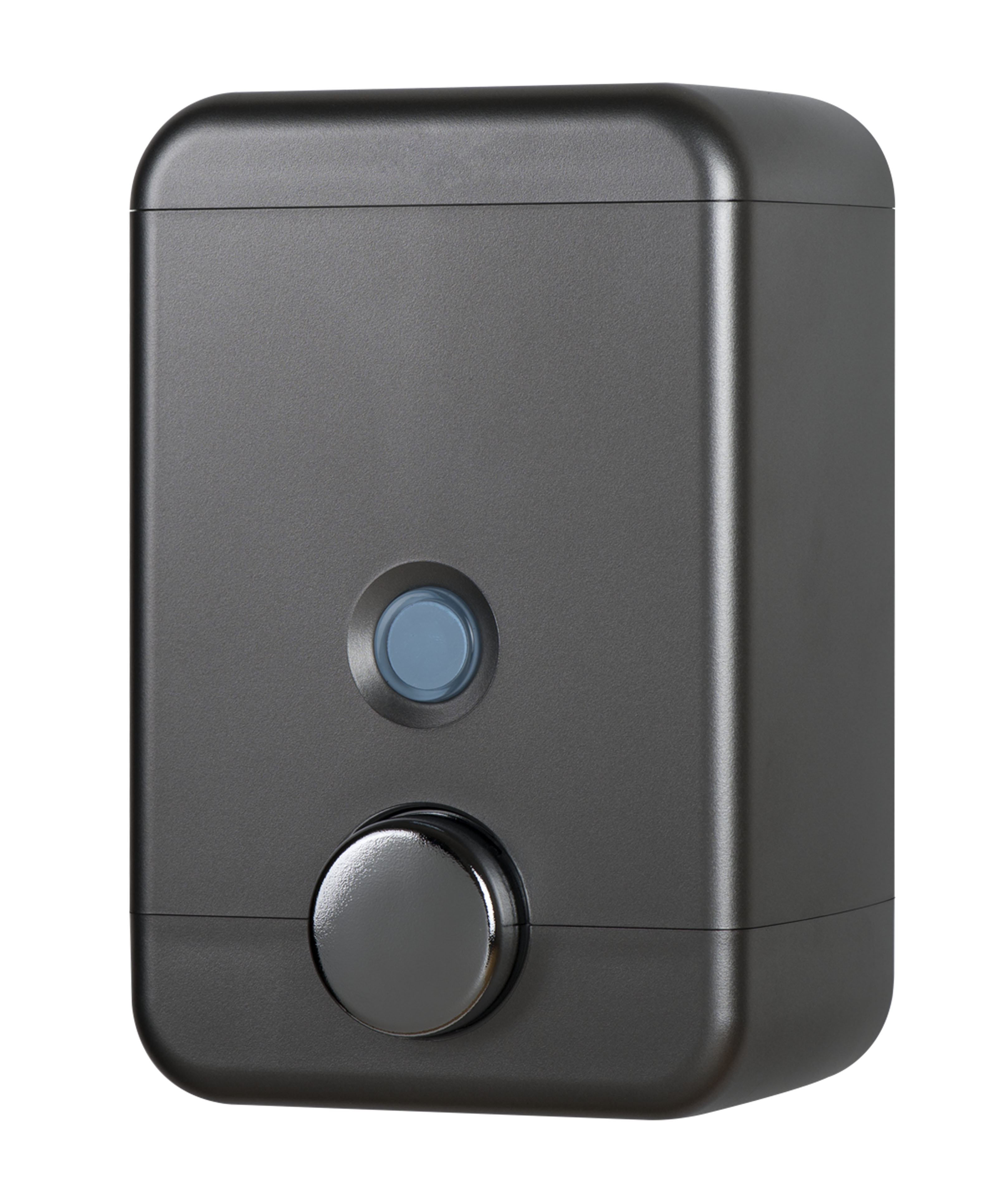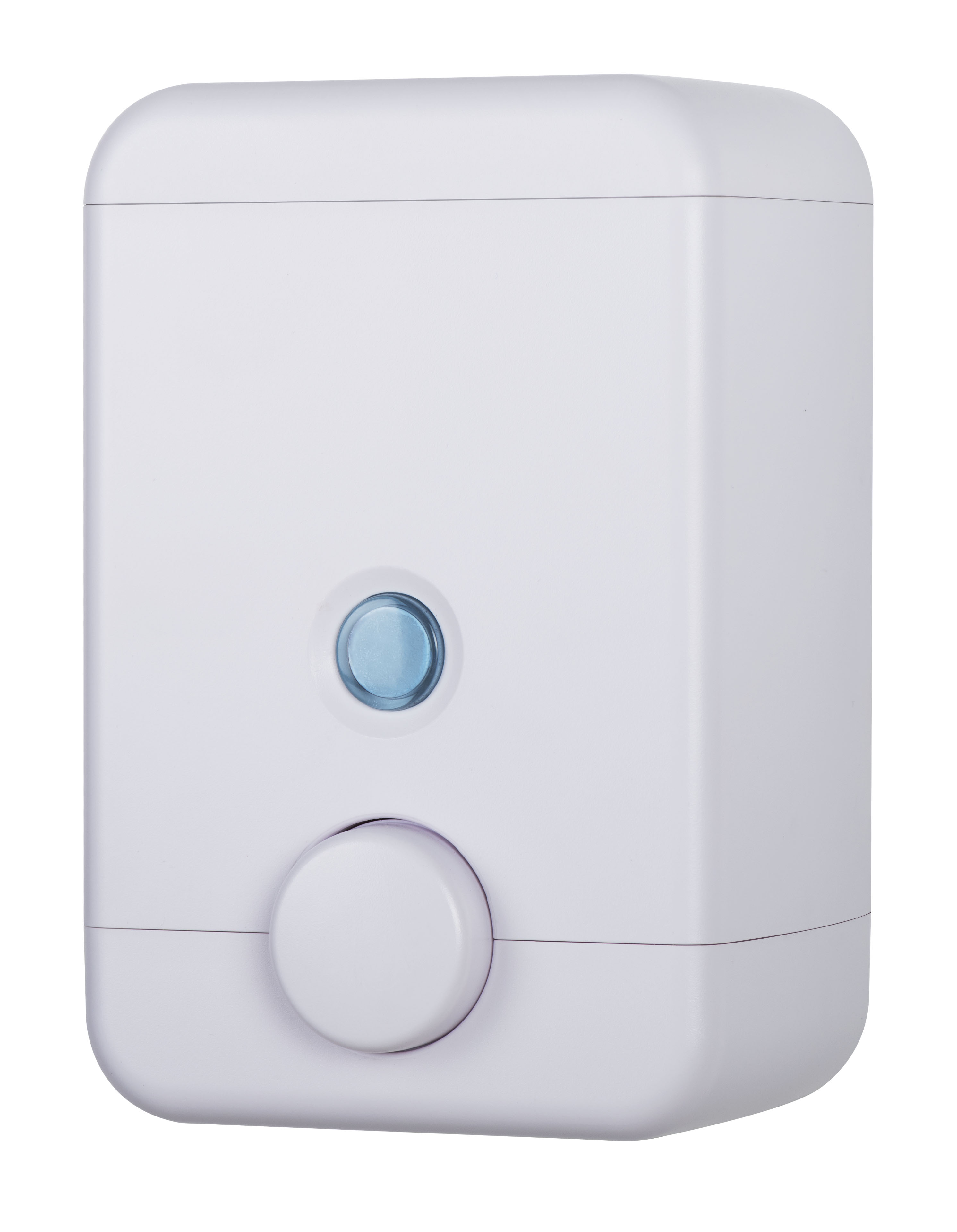 Cube Wall-Mounted Soap Dispenser (25oz). Combining a sleek, minimalist style with a simple yet intelligent functional design, the Cube has been precision-engineered to dispense liquids reliably and with ease.Mount the Cube Wall-Mounted Soap Dispenser next to bathroom or kitchen sink to dispense liquid hand soap or dish detergent or in shower to dispense body soap, shampoo, conditioner, etc. (*Not recommended for dispensing hand sanitizers or thin liquid soaps that could easily leak). It is designed to be durable for everyday use, with a rust-resistant pump and a soft-touch plastic exterior for ease of maintenance and cleaning.

Do not need to worry about wasted amounts of soap, as the Cube dispenses just the right amount of soap each time and is designed to reduce the chances of accidentally pressing the dispense button and creating a mess.Cube Wall-Mounted Soap Dispenser can be customized to match bathroom decor or the colors of the hotel or products inside. Cube Wall-Mounted Soap Dispenser also be customized with the brand logo.
FEATURES & BENEFITS
STORE VARIOUS LIQUID SOAPS - Hold up to 25oz (750ml) of hand soap, shower gel, shampoo, lotion, etc.
DISPENSE BUTTON - Single-action button dispenses just the right amount of soap with each press
REFILL WITH EASE - Transparent front glass to see soap remaining; refill by opening the top
VERSATILITY - Install near bathroom sink, kitchen sink, shower, wash basin
QUICK INSTALLATION - Mount with either screws or adhesive tape
Specification
Dimensions:h160 x w110 x d75 mm
Capacity: 750ml / 0.7ml each dispense
Color : Available in White, Matte Black, Dark Grey, Silver
Material: Plastic ABS
Weight: 270g
Place of Origin: Taiwan
Package Contents:
Cube Soap Dispenser, backplate, 2 x screws, 2 x wall plugs, adhesive tape, instructions guide
Order Information
Minimum Order Quantity : 360pcs
Lead Time : 14 working days after received order comfirmation.
Photo Gallery

Movies





Related Products

Model No. DH-600VP

---

The contemporary designed Smart Dispenser offers a sleek and modern look for home. Smart dispenser will de-clutter your laundry room or garage sink areas with style!

---

Model No. DH-600SP

---

The contemporary designed Smart Dispenser offers a sleek and modern look for home. Smart dispenser will de-clutter your laundry room or garage sink areas with style!

---

---

Files Download

---
Press Release
Soap And Shampoo Dispensers Manufacturer

Soap Dispenser Supplier and Manufacturers
Homepluz is a soap dispensers and bathroom shower manufacturer. Which masters in the details of creating bathroom products. We have 150 goods all made...

Read More

Our Mission Statement

We aim to provide efficient and responsible service to customers and agents worldwide and free of concern to work with us as business partner.

Read More

Visit Us

welcome to visit our factory

Read More