Easy Use Wall Mount Dispenser
Model No. HP-600W
580ml Smart Hand Soap Dispenser - White
Easy Use Wall Mount Hand Soap Dispenser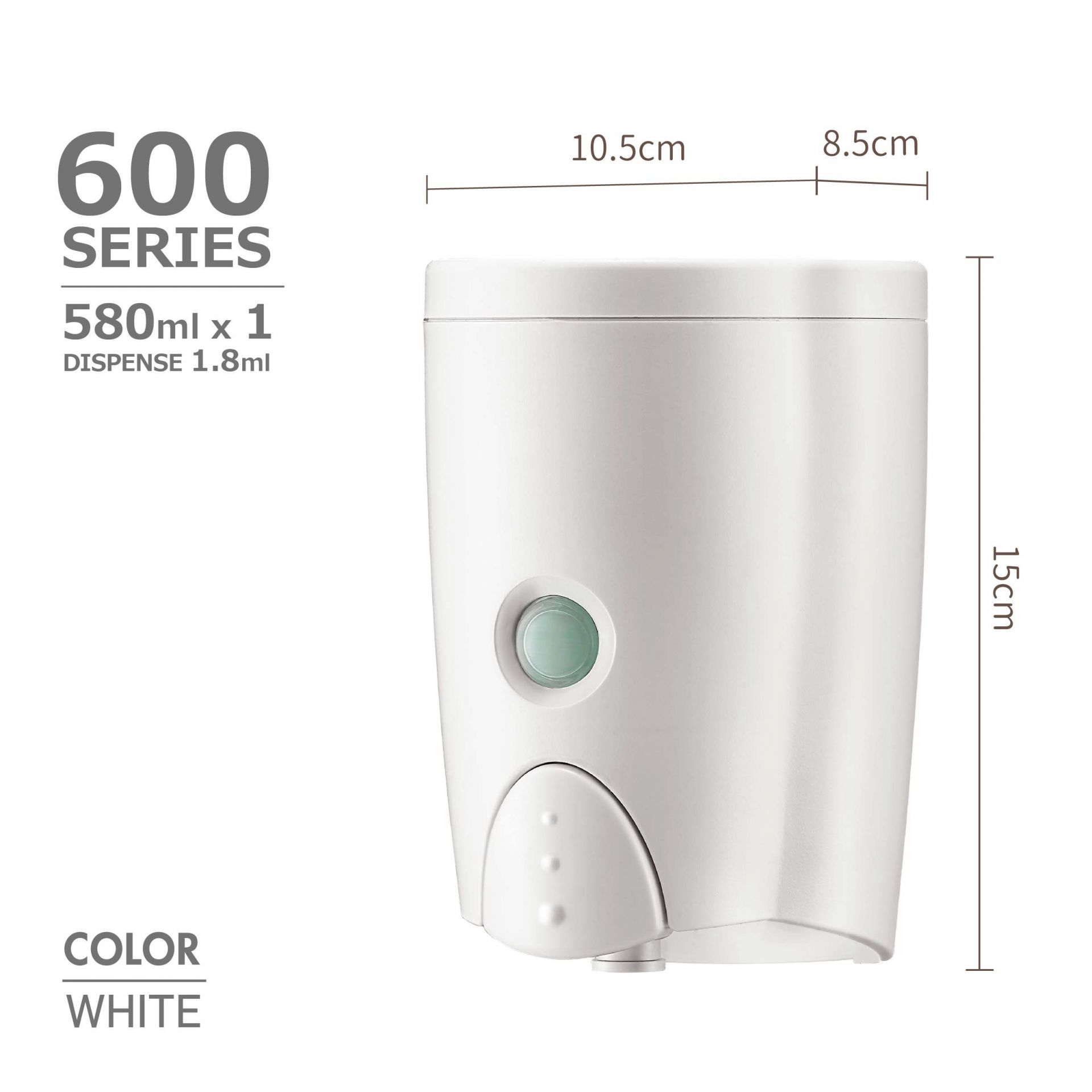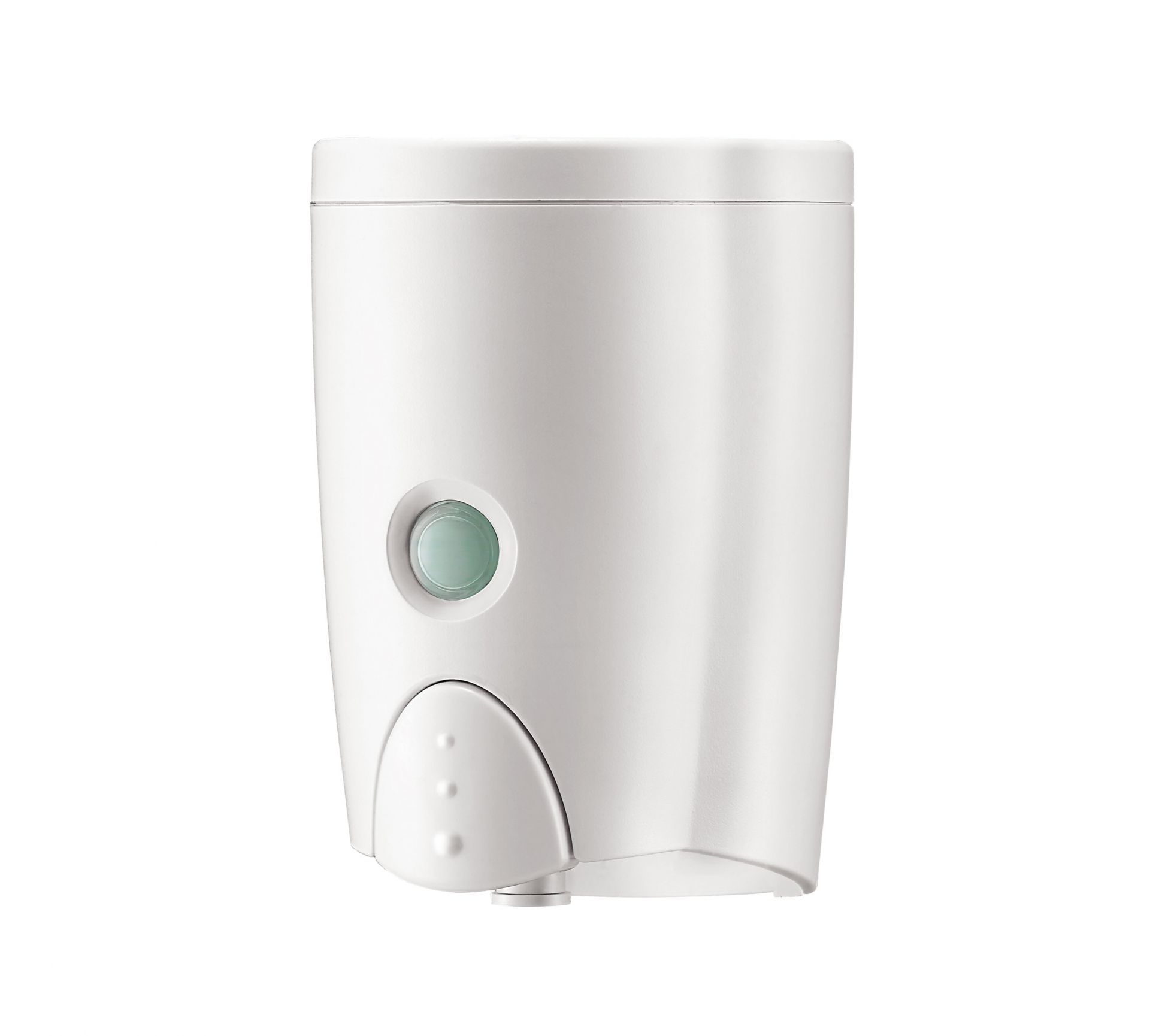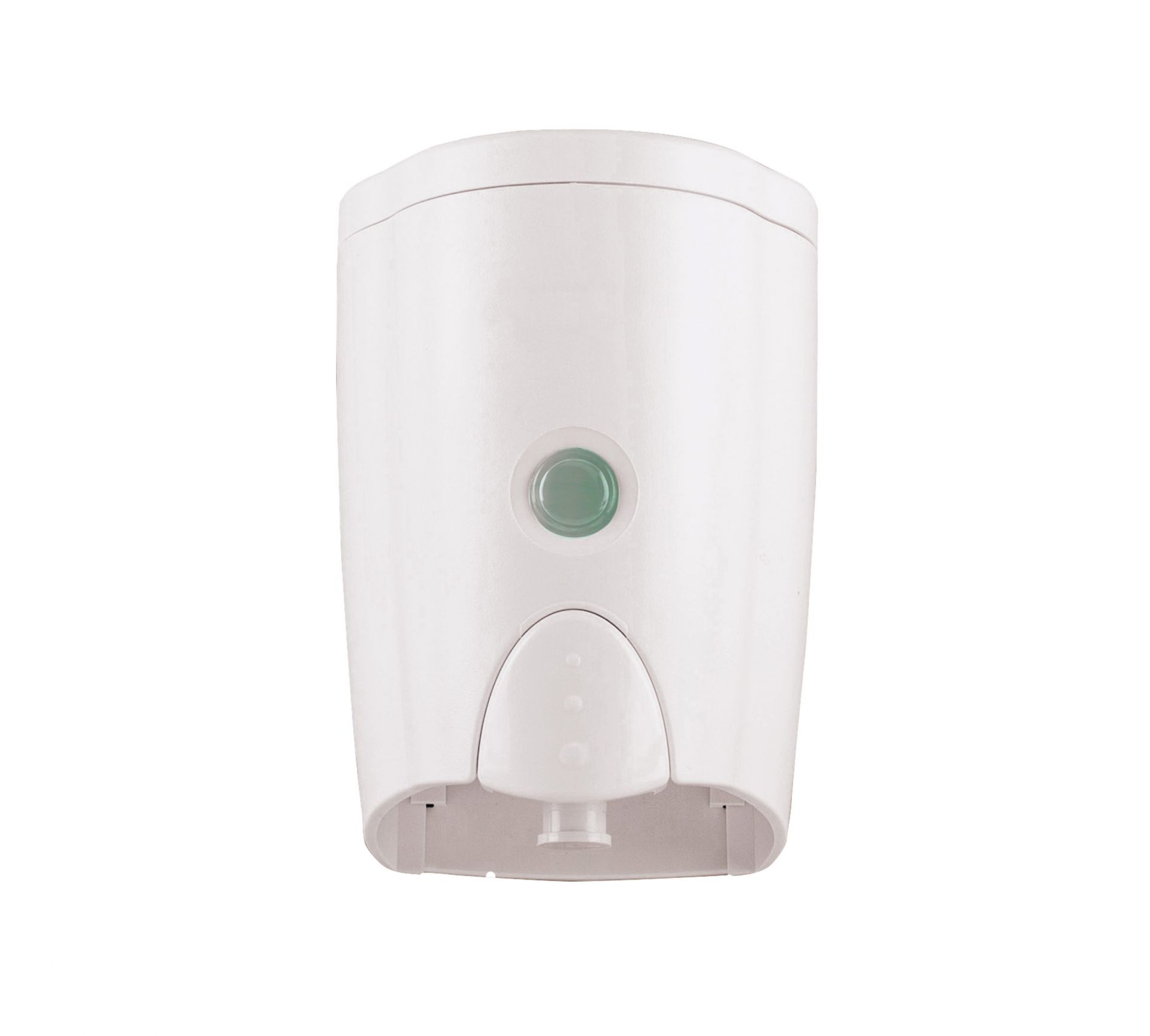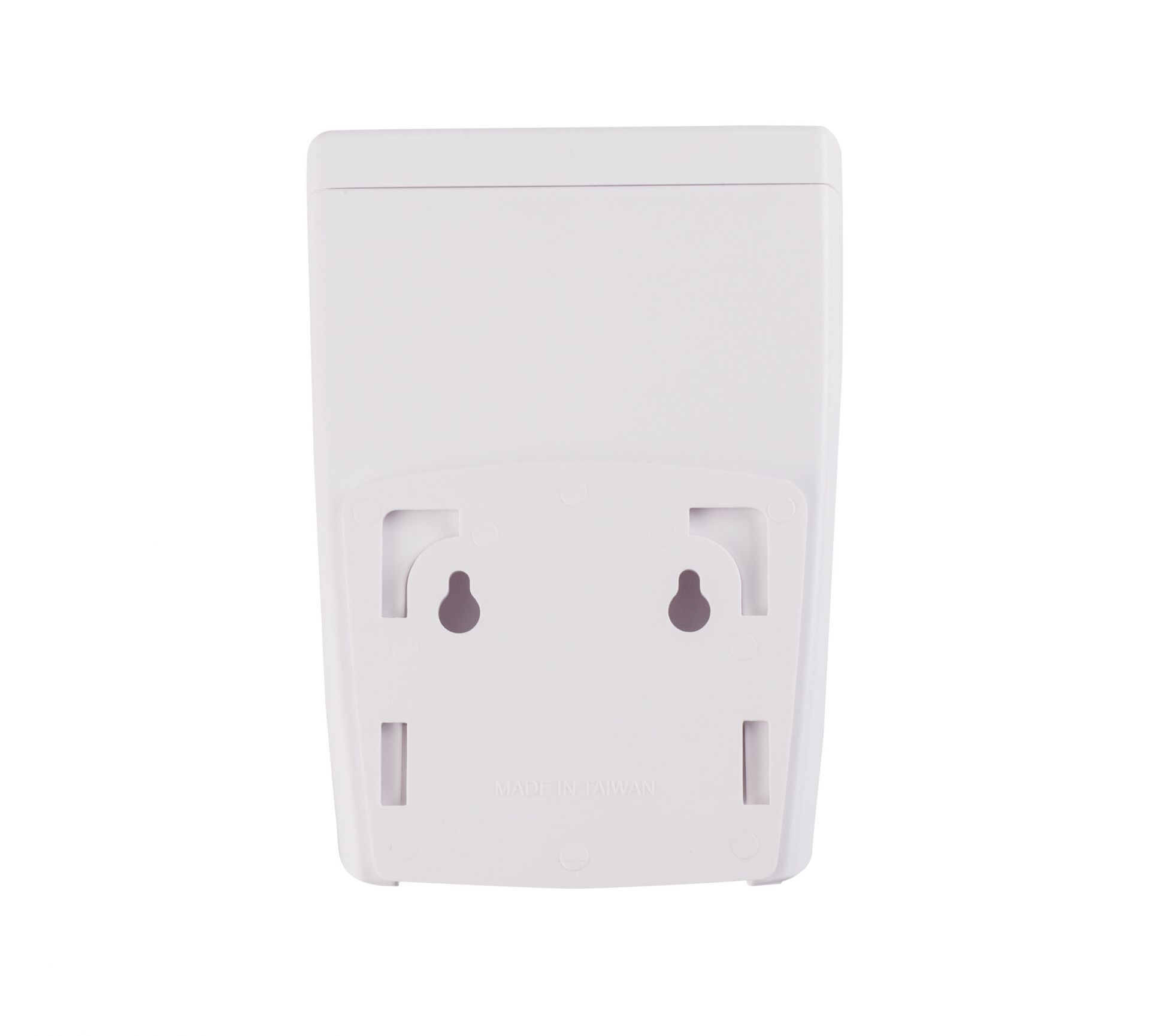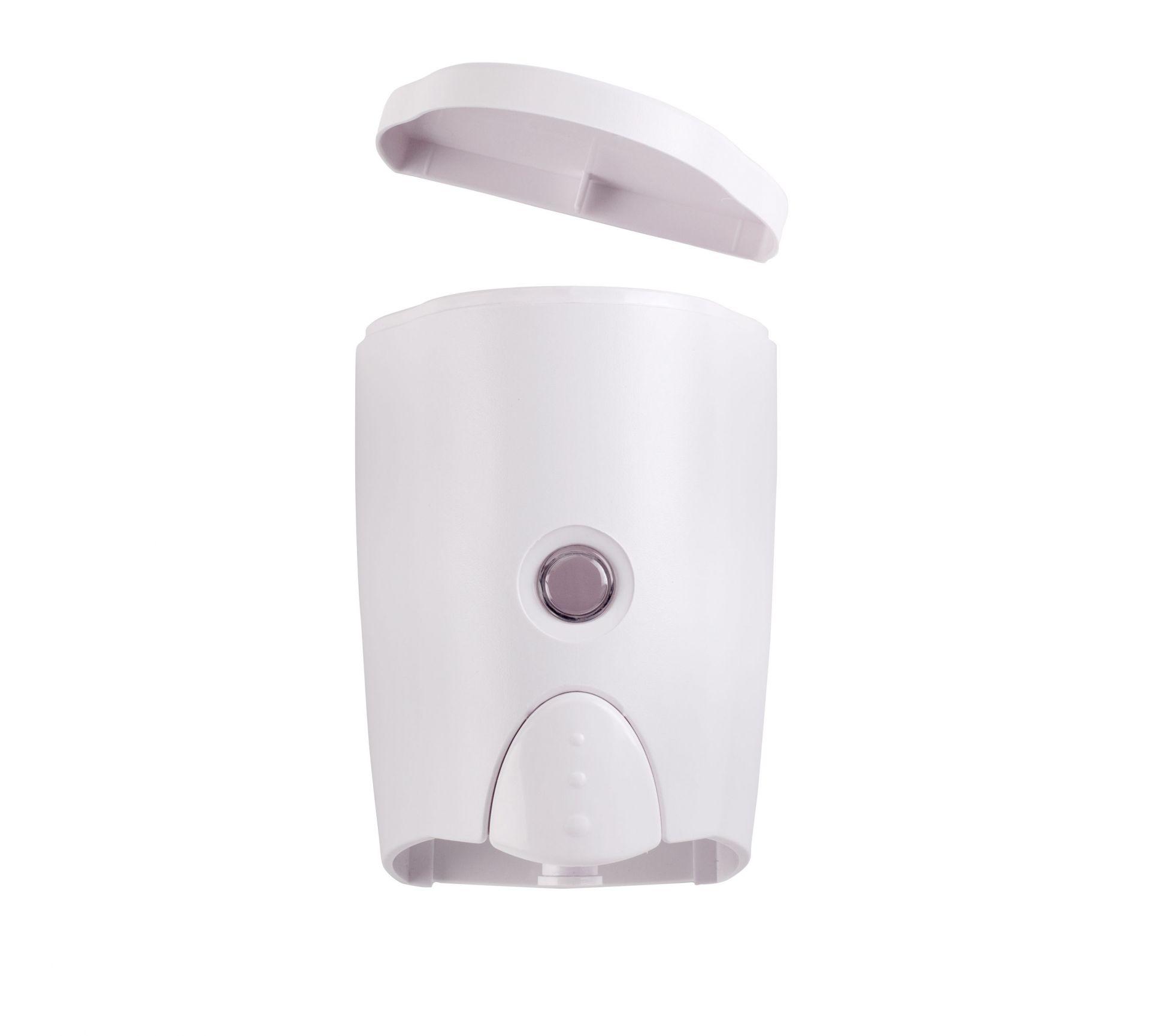 Homepluz Smart soap dispenser is made by ABS material with water resistant. Family size with 580ml for home kitchen use. Fill directly design with clear window on the dispenser tank make the filling work quick and easy.
This easy use wall mount dispenser is our entry level model. If you only need a simple style dispenser to put your hand wash soap on the wall instead of bottles on the countersink top, this easy use dispenser is definitely your top choice. It's easy to install, and easy to fill and refill, and can be completely cleaned by water when you like to switch to another liquid soap.
Soap Dispenser Product Benefits
Water Resistant Dispenser - durable ABS material
Family Size – each dispenser can fill 580ml (19oz) liquid soap
1.8ml dosage per pump – proper dosage and not waste
Clear window – clearly view soap level for quick refill
One hand operation – easy use
Easy Installation – easy and quick install by 3M tape and screw
1. Easy wall install by 3M tape
2. Stick back plate on the wall
3. Slide dispenser onto back plate
4. Fill soap
5. Put back top cap
6. One hand oepration
Material: Plastic ABS
Color Options: White, Gunmetal Gray, Silver
Capacity: 580ml (19oz)
Each Dispense: 1.8 ml
Item Size: H 150 x W 105 x D 85 mm
Place of Origin: Taiwan
Dispenser Order Information
Standard Oder: MOQ 360 pcs. Order less than 360pcs subject to inventory availability.
Customized Logo & Package: MOQ 600 pcs
Customized Color: MOQ 1,000 ~ 3,600 pcs (depends on the color)
For more info about customized dispenser, please see Customized Production Options we can do for you.
Contact Us
Sales Representative: Letitia Wei
Skype: wei.letitia
WeChat ID: Letitia-Hsumao
E-mail: letitia@homepluz.com
Movies





Photo Gallery

Related Products

Model No. HP-600VP

---

Homepluz Smart soap dispenser is made by ABS material with water resistant. Family size with 580ml for home kitchen use. Fill directly design with clear window on the dispenser tank make the filling work quick and easy.

---

Model No. HP-600SP

---

Homepluz 580ml Smart soap dispenser is wall mounted, and suitable for kitchen and restroom sink top. The compact size and refill from the top design makes it an ideal soap dispenser for corner space or any sink top area with limited space. This smart soap dispenser can be filled with all types of liquid gel, including hand soap, hand lotion, dish wash detergent, etc. A very convenient selection for home kitchen and restroom.

---

---

Files Download

---
Press Release
Soap And Shampoo Dispensers Manufacturer

We devoted to make sustainable and safety products for long term use and further, to reduce the material waste, and to create a better cycle of the environment.

Read More

OEM & Customized Production

As an experienced soap dispenser manufacturer, we keep our production flexible to accommodate each of our customer's unique requirement including OME project, customized design, personalized...

Read More

Commitment

From order, to production, to delivery, we make sure every step we take is both environmental friendly and people friendly.

Read More