Triple Wall Mount Hotel Amenity Dispenser Shelf-Vintage Silver
DH-LINEAR-3C
Wall Mount Amenity Station Fixture (Triple)
Triples Wall Mount bathroom organizer Shelf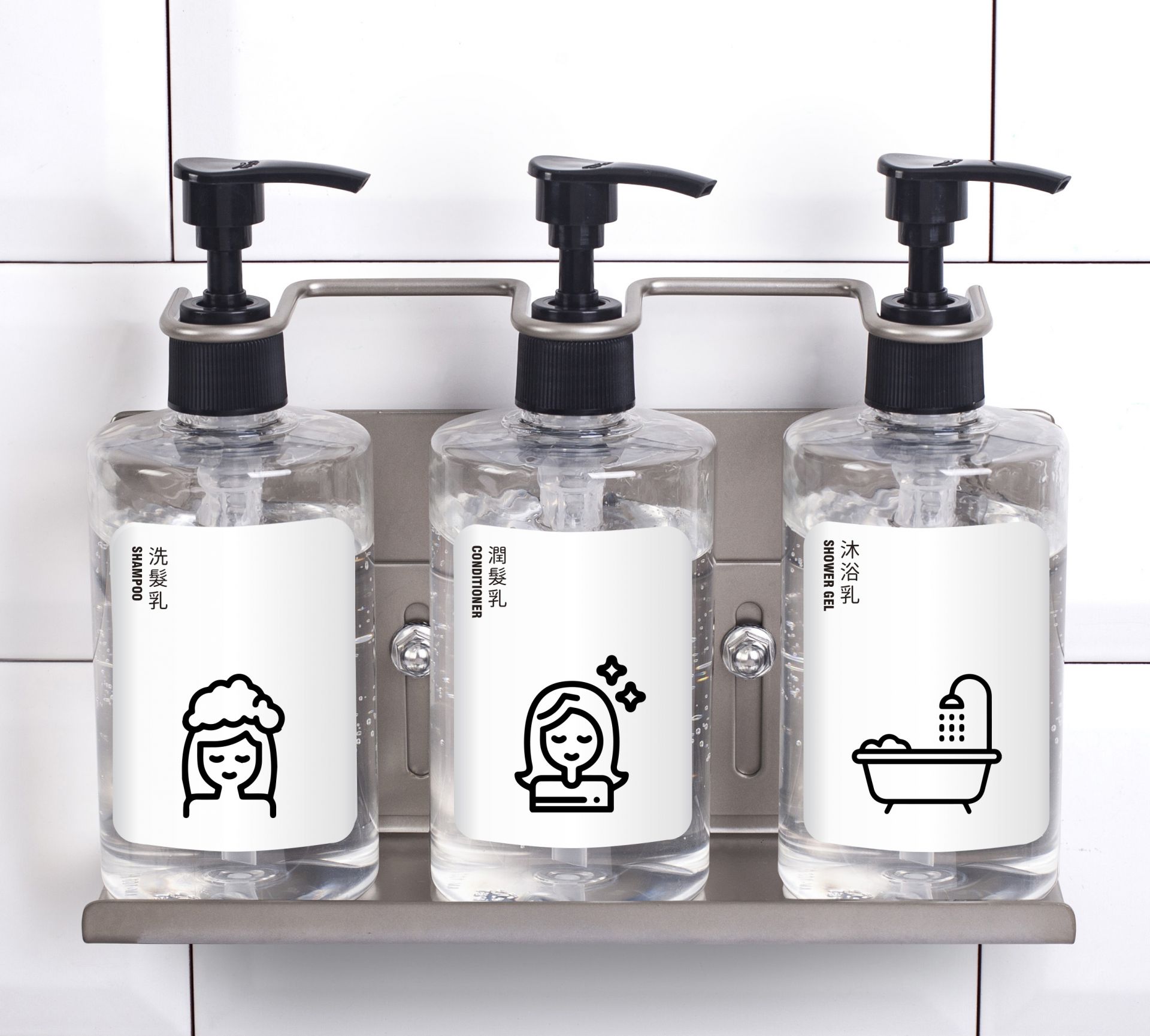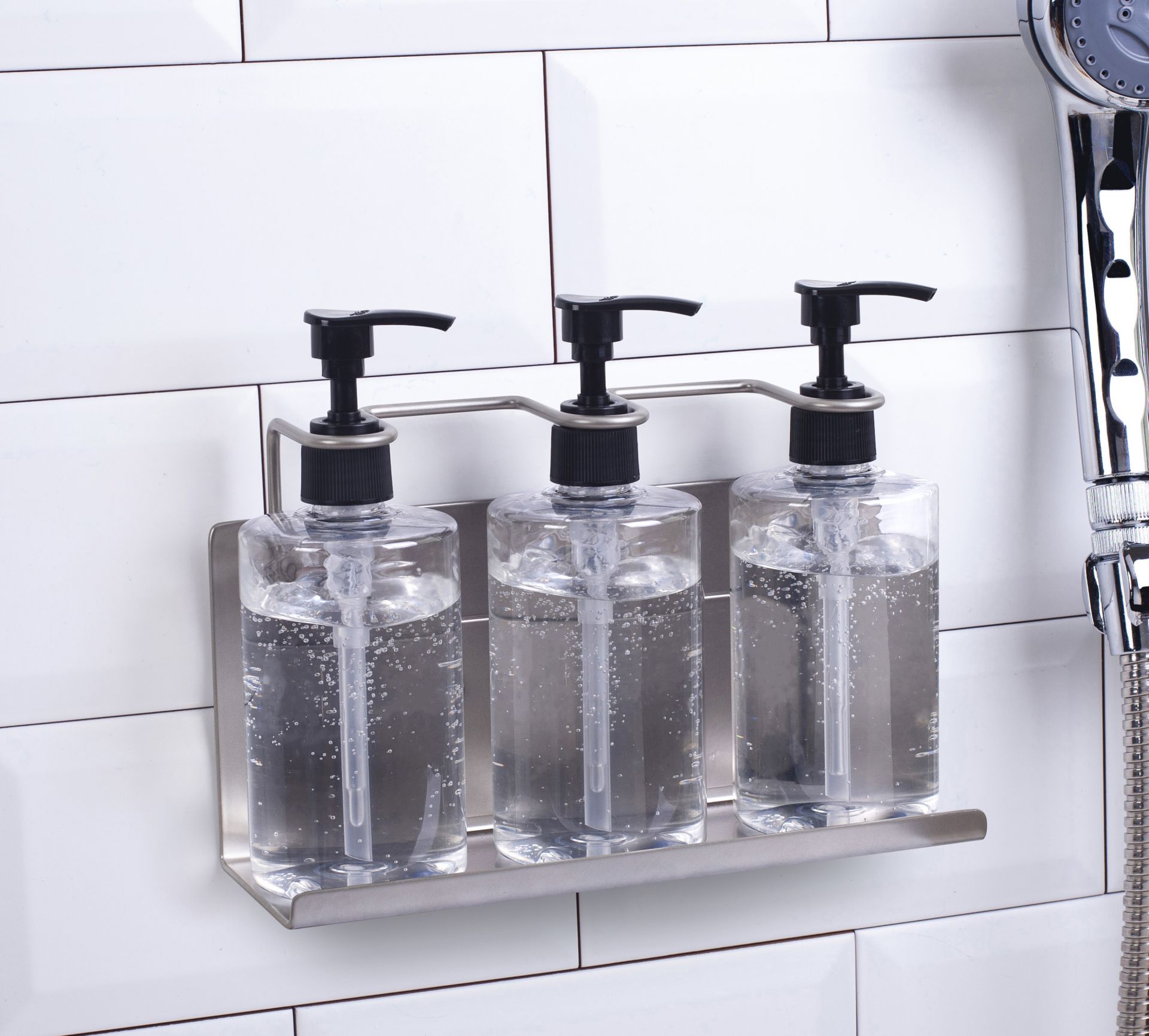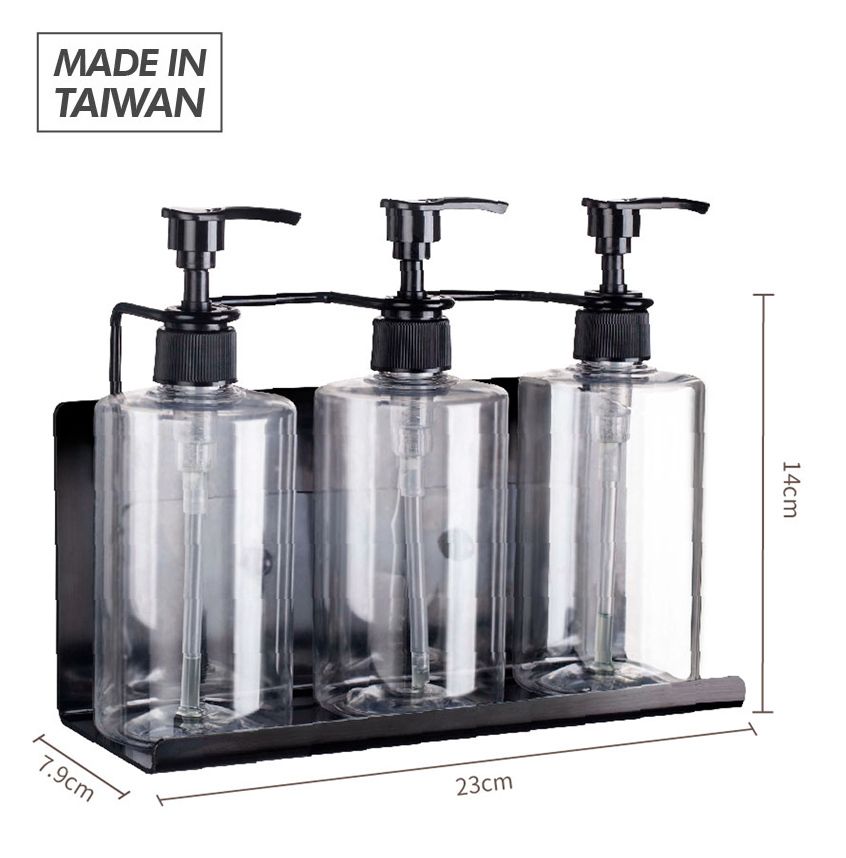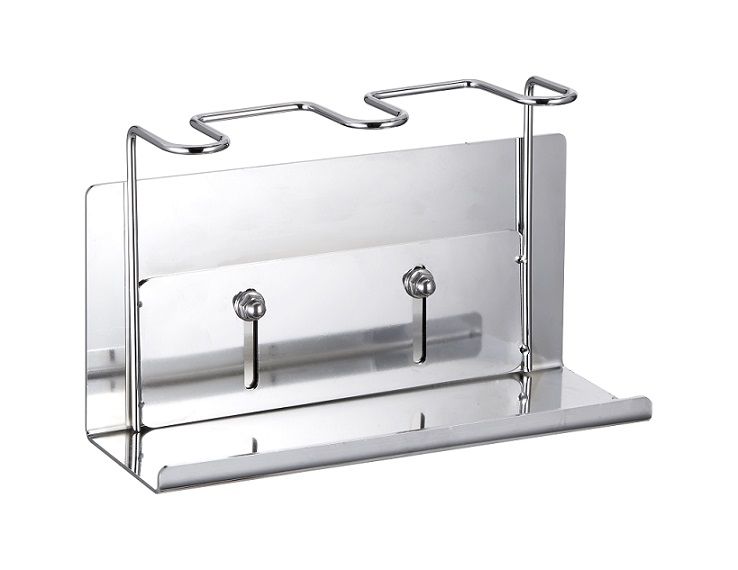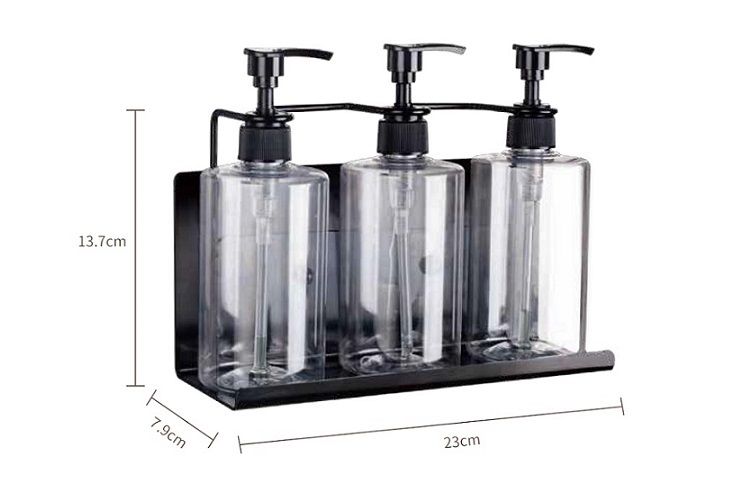 Triple bottle holder is the idea to organize the shampoo & shower gel proply. It is designed to mount on the wall and helpful to declutter the counter top and shower space in Bathroom. It can be mounted at any desired position for convenient use in the shower room.
A great space saving option for limited sink and counter space or shower room area.

This soap dispenser holder is highly recommended if you would like to use in a hotel or B&B. By using the refill bottles to reduce the amenity bottles waste. It is an easy real action to protect the environment.
The holder is made of stainless steeSUS304. It is water resistant and suitable in shower and bathrooms.
Reduce Amenity Bottle By using Refill soap bottle Holder for better safety better enviroment
The idea we make 3 bottles soap bottles holder is that we would like to provide the most efficient way to reduce the plastic bottles that we use every day. also to save more time for daily maintain, there is a T-Bar as key to tight up in order to keep the bottle in secure without worry about cross-contamination.
Quick Replace and Neat Refill
LINEAR bottle can be completely removed from the shelf easily. This makes the maintain work easy and convenient for housekeeper. As bottle is removed completely from the shelf, the whole bottle and pump can be washed. Further, the housekeeper can do refill and replace work much easier and quicker without making messy while refilling. 24/410 large opening bottle refill more quick and easy.
Product Specification
1. SUS304 Stainless Steel Bottle Holder
2. Color: Vintage Silver
3. PET Bottle Capacity: 350ml (11.8 oz) x 3
4. Size: 14H x 7.9D x 23W cm
5. Minimum Quantity: 120 sets
6. Modification : accept from 500 sets
7. Screws and wrench included
CUSTOMIZED PRODUCTION & OEM PROJECT
Custom sizing and configuration available upon request.
Photo Gallery

Related Products

DH-LINEAR-1B

---

We need to wash hand more often but not need to create mess the sinktable. stainless steel soap bottler holder is an ideal solution for home and business.Homepluz hand sanitizer dispenser holder is a perfect solution for keeping hand sanitizer or hand soap bottle secure in palce.

---

DH-LINEAR-2B

---

Dual soap dispenser fixture is made by stainless material; and so this metal shampoo bottle holder is durable and can be used repetitively. It is designed to minimize the use of materials; a repetitive use fixture and soap bottle can greatly reduce the use of plastic consumption. Further, black is the color that always matches to any décor or any interior, an ideal selection when various shampoo bottles needed at home and hotel.Please see below for 2 Reasons To Choose Our LINEAR Stainless Shampoo Bottle Holder!

---

DH-LINEAR-3B

---

Triple bottle holder is the idea to organize the shampoo & shower gel proply. It is designed to mount on the wall and helpful to declutter the counter top and shower space in Bathroom. It can be mounted at any desired position for convenient use in the shower room. A great space saving option for limited sink and counter space or shower room area.This soap dispenser holder is highly recommended if you would like to use in a hotel or B&B. By using the refill bottles to reduce the amenity bottles waste. It is an easy real action to protect the environment.

---

---

Files Download

---
Press Release
Soap And Shampoo Dispensers Manufacturer

We devoted to make sustainable and safety products for long term use and further, to reduce the material waste, and to create a better cycle of the environment.

Read More

OEM & Customized Production

As an experienced soap dispenser manufacturer, we keep our production flexible to accommodate each of our customer's unique requirement including OME project, customized design, personalized...

Read More

Commitment

From order, to production, to delivery, we make sure every step we take is both environmental friendly and people friendly.

Read More