Home Use Soap Dispenser
Model No. DH-725-2W
mini chic 250ml in 2 chambers wall mounted soap dispenser
Mini Chic hand wash soap dispenser 250 ml X 2 chambers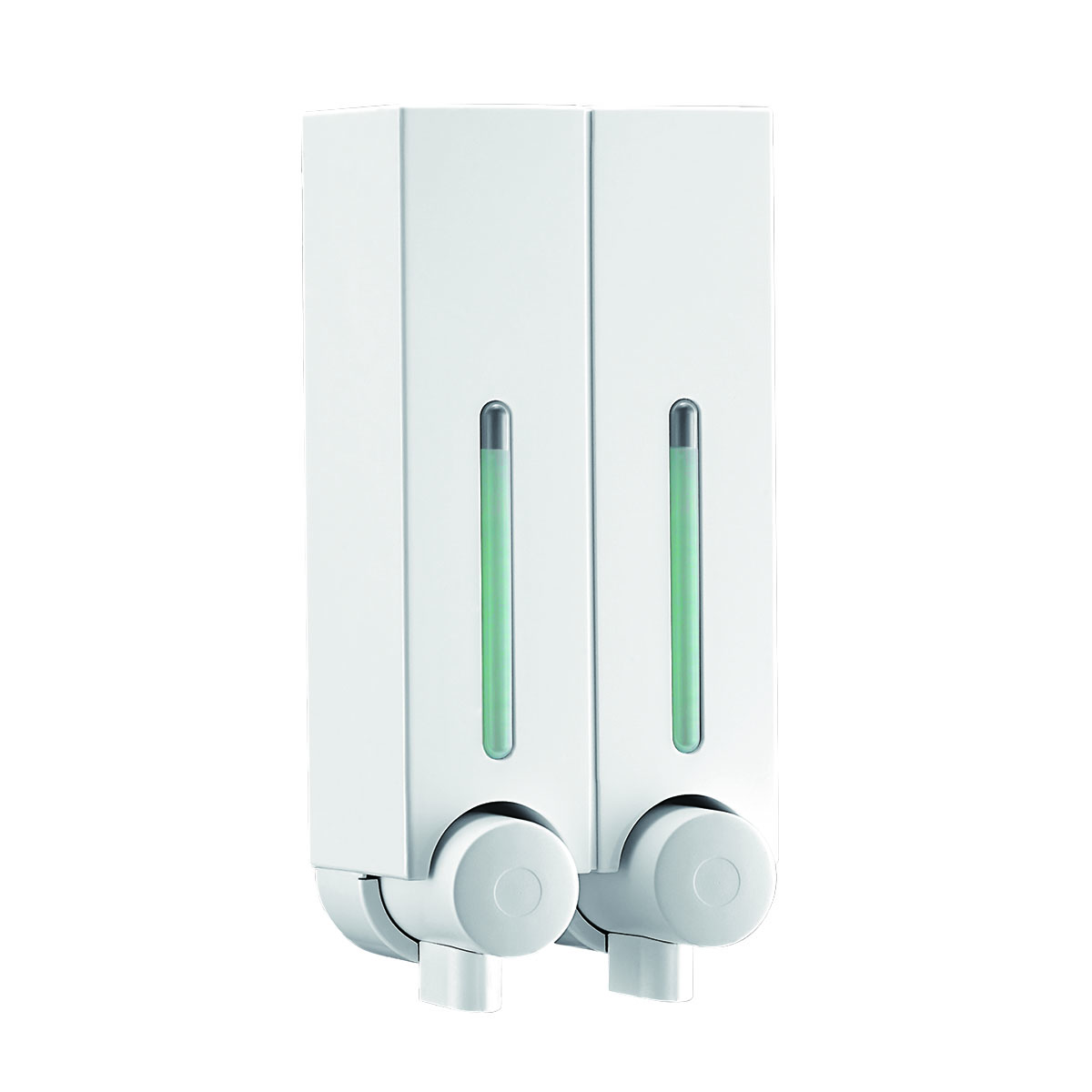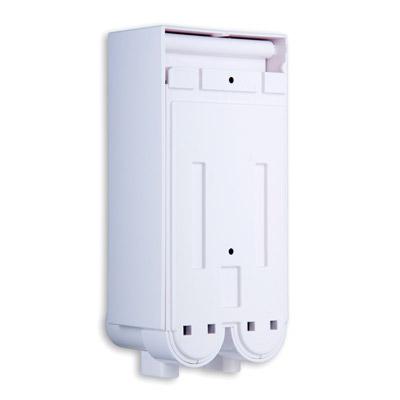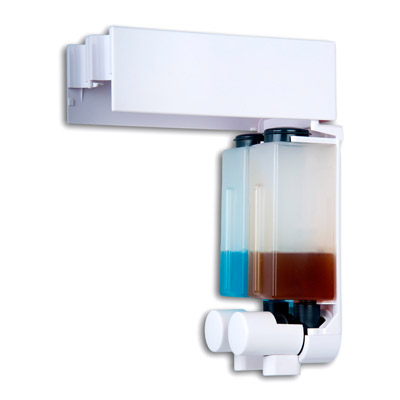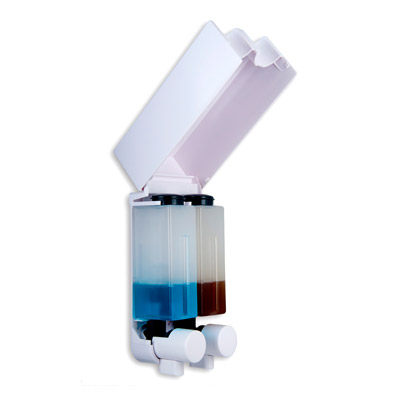 Homepluz home use soap dispenser is designed to provide maximum convenience and minimum maintain work for user. Each set comes with installation kit for easy DIY installation and also easy use, perfect selection for home use market. They can be installed in the kitchen, restroom, and shower room.
FEATURES & BENEFITS FOR HOMEPLUZ WALL MOUONTED DISPENSER
Wall mount solution to free your shower room and countertop space
Clear window to view soap level
Easy Installation with kit included
Easy filling and refilling
Repetitive use can minimize waste and be earth friendly
Made by ABS plastic and rust resistant
BPA Free refill bottle insert
Homepluz Shower Dispenser Specification
Material: Plastic ABS + PP refillable Insert Bottle
Color Options: White, Gunmetal Gray, Silver, Chrome, Matte Black
Capacity: 250ml (8.4oz) x 2 Bottles
Each Dispense: 0.9 ml
Item Size: H 215 x W 100 x D 65 mm
Country of Origin: Taiwan
Customize Service Available
Easy Use Shower Dispenser
One hand operation, easy use for everyone
Easy Clean Hotel Use Dispenser
Water washable
Wipe gently by wet cloth can remove the stain and dust on the cover.
Shampoo Dispenser Easy To View Soap Level
Clear window design, user can view soap level easily
Wall Mount Soap Dispenser Say Bye Bye Clutter
Wall mount solution to free up your shower room space, and declutter shower bottles
Wall Mounted Dispenser Innovative Pump
Innovative pump with liquid draw back design
Non-leaking for clean and safety use
Precise soap volume at each dispense to reduce waste
Wall Mounted Dispenser Bottom Pump
First in, first out
The soap liquid can be completely empied
Wall Mount Dispenser Install Option 1
Silicone glue & tape installation
For smooth wall surface
Wall Mount Dispenser Install Option 2
Screw installation
For textured or uneven wall surface
Shower Dispenser Installation Kit Included
Instruction Manual
Indication label
Screws & Anchors
Silicone Glue & Tape
Package for Homepluz wall mount dispenser
1 PC in a retail box, 24 piece in a master carton
Carton N.W.: 10.1 kg, G.W.: 10.9 kg
Carton CBM: 0.062
Order Information
MOQ: 500 PC
Lead Time: 30 days
Term: EX-Work, FOB, CIF, DDU, etc.
Photo Gallery

Movies





Related Products

Model No. DH-725-2VP

---

Homepluz compact soap dispenser equips with all the functions of a soap dispenser requires in slim and mini design. The wall mount solution can free up the space on the floor and countertop. It's refillable feature can reduce the use of plastic bottles. This compact soap dispenser can be filled with shower gel, shampoo, lotion, even dish wash detergent, all depends on where you like to install our compact soap dispenser.

---

Model No. DH-725-2SP

---

Homepluz BPA free wall mount dispenser is approved by SGS lab testing. The inner refillable bottle is BPA free material, you can fill soap liquid including shower gel, shampoo, lotion that has direct contact with your skin every day without any health concern. If you are looking for a soap dispenser for you and your family members, or even for commercial use, our BPA free wall mount dispenser is a safety and healthy choice for you.

---

Model No. DH-725-2CP

---

Homepluz double soap dispenser equips with two refillable inner cartridges. This is designed for convenient use when more than two types of liquid soap is required. The double combination can be hand wash soap and dish wash detergent if used in the kitchen. Or hand wash soap and hand lotion if used in the restroom. Or simply shower gel and shampoo when used in the bathroom. You can certainly put any type of liquid soap in our double soap dispenser by your personal preferences.

---

---

Files Download

---
Press Release
Soap And Shampoo Dispensers Manufacturer

Soap Dispenser Supplier and Manufacturers
Homepluz is a soap dispensers and bathroom shower manufacturer. Which masters in the details of creating bathroom products. We have 150 goods all made...

Read More

Our Mission Statement

We aim to provide efficient and responsible service to customers and agents worldwide and free of concern to work with us as business partner.

Read More

Visit Us

welcome to visit our factory

Read More