Triple Dispenser Shower
Model No. DH-100-3CP
3 chambers wall mounted soap dispenser
wall soap dispenser bathroom with 3 chambers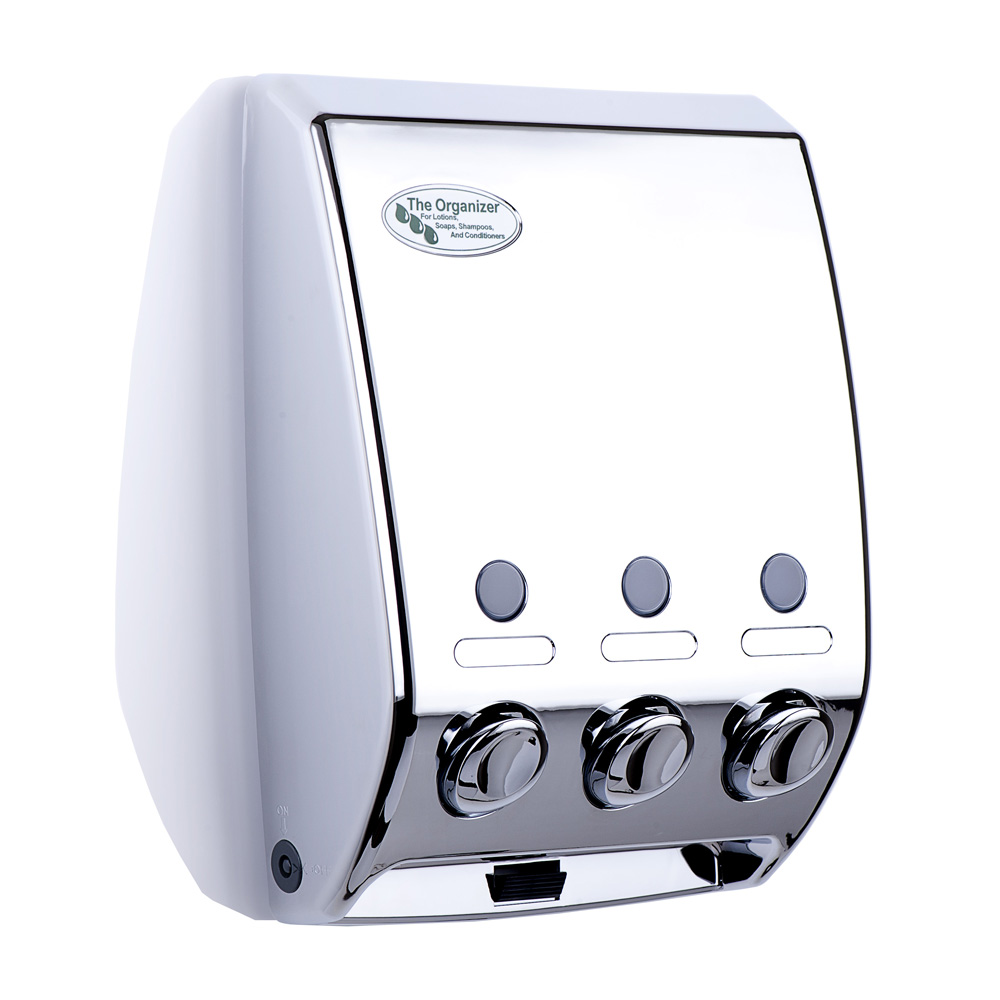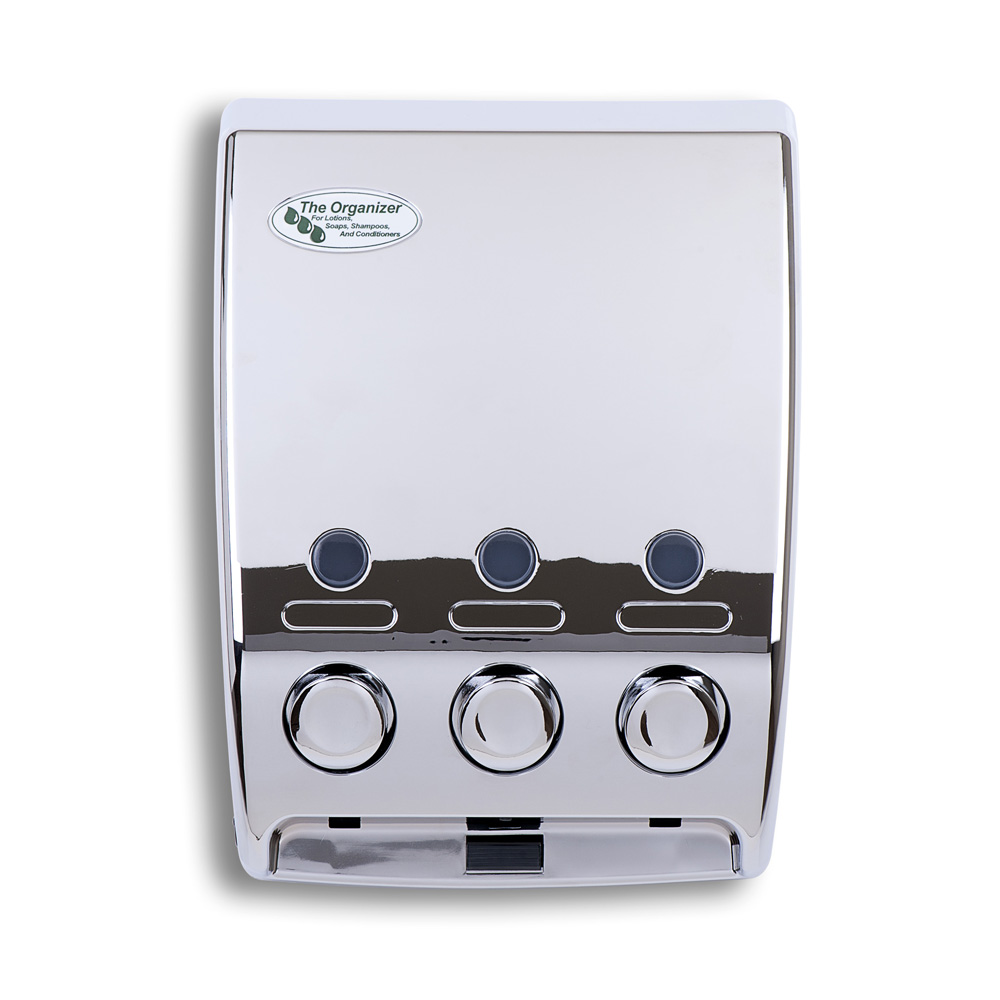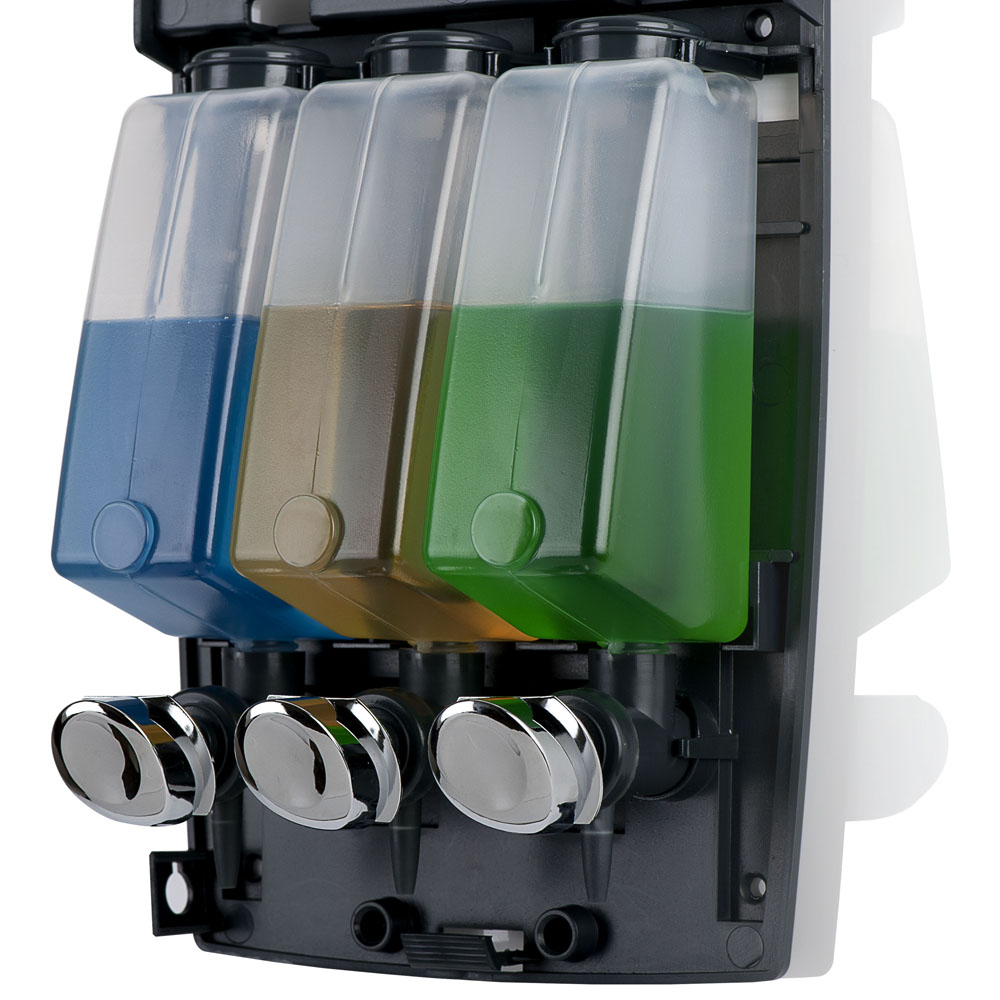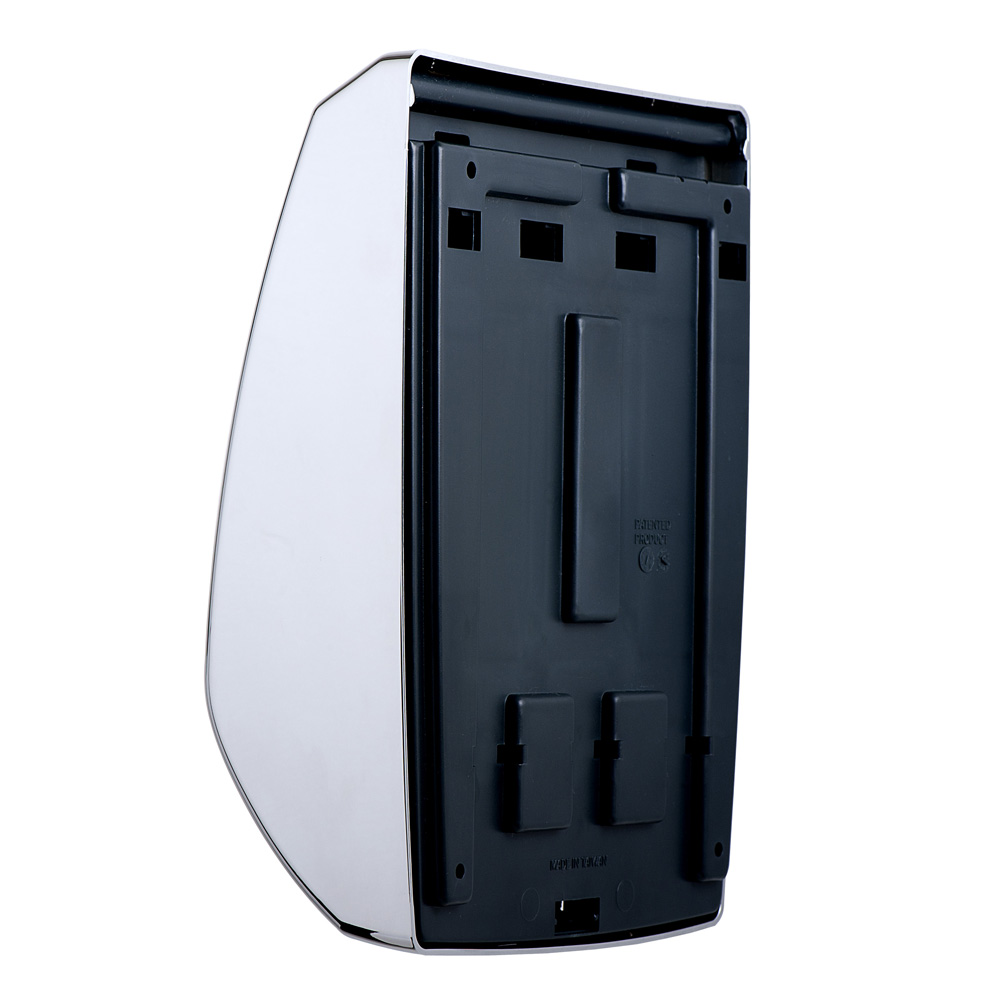 Homepluz triple dispensers is the ultimate product to unclutter your shower and eliminate unsightly bottles and caps. Imagine the convenience of having your favorite soap, shampoo or conditioner; all can be filled in this triple dispenser. Each set comes with waterproof labels to identify each chamber easily! No more fumbling to find the right bottle and then spilling and pouring dollars down the drain.
Also works great in the bathroom.
FEATURES & BENEFITS
BENEFITS Eliminate shower bottle clutter with this convenient dispenser.
Level indicator windows show when it's time to refill.
Lid lifts up and chambers pop out for easy refilling.
Smooth, reliable pumps have a Lifetime Warranty.
Installs in minutes without tools, using waterproof silicone adhesive and 2-way tape (included).
Housing constructed from durable, water-resistant ABS plastic.
Specification
Material: Plastic ABS
Color: Chrome
Size: 267mm x 196mm x 85mm
Weight: 540g
Capacity: 350ml x 3 chambers
Each Dispense: 1~ 1.5 ml
Package
1 pc in a retail box, 12pcs in a master carton.
Weight: 752g
N.W.: 10.4kgs / G.W.: 11.4kgs
3.1 cuft / 0.0877CBM.
Master Carton Size: 64.6 x 44.6 x 30.3cm
Order Information
MOQ: 120 pcs
Delivery: 7-14 days after order confirmed
Related Products

Model No. DH-100-3W

---

Homepluz wall mounted Dispensers are the ultimate products to unclutter your shower and eliminate unsightly bottles and caps. Imagine the convenience of having your favorite soap, shampoo or conditioner at the push of a button…and getting exactly the quantity you need. We even include waterproof labels to identify each chamber easily! No more fumbling to find the right bottle and then spilling and pouring dollars down the drain. Also works great in the bathroom. Replace that messy soap dish with one of our sleek designs.

---

Model No. DH-200-3CP

---

Homepluz commercial use soap dispenser with disposable soap bottle system is a great selection for large or business hotels with mainly short stay and busy guests, this would usually bring much more busy work for housekeeper staff. Housekeeper can easily tell from the clear window for the soap level, and when it comes to replace the inner cartridge, the process is very easy and can be done in less a minute. Just pull the empty non-refillable bottle outward, and replace a new one with full soap liquid, and it's done.

---

---

Files Download

---
Press Release
Soap And Shampoo Dispensers Manufacturer

Soap Dispenser Supplier and Manufacturers
Homepluz is a soap dispensers and bathroom shower manufacturer. Which masters in the details of creating bathroom products. We have 150 goods all made...

Read More

Our Mission Statement

We aim to provide efficient and responsible service to customers and agents worldwide and free of concern to work with us as business partner.

Read More

Visit Us

welcome to visit our factory

Read More